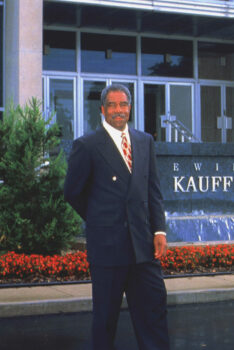 Louis Smith, EE'66, president of AlliedSignal Inc., gave the commencement address to the graduating class in the spring 1993. The forerunner dared students to step up to leadership opportunities and accept the challenge.
He recalled, when a young engineer for AlliedSignal, his friends were talking about their goals and, when asked, Smith said that he wanted to be president of the division.
"My friends laughed at me and said 'there is no way an African American will ever be president of this place,'" says Smith. "I still see some of those people and many still have the same job they had then — they saw themselves as limited."
Smith's advice for the 1993 class was to set high standards, capitalize on opportunities, focus on customers, reward teamwork, continuously improve and give back more than you receive.
Share your story! Fill out the form below to share your fondest memory or anecdote of S&T. If you'd prefer not typing, you can also share by phone at 833-646-3715 (833-Miner150).