Amanda (Gealy) and Logan Meyer met through mutual friends during St. Pat's in 2010.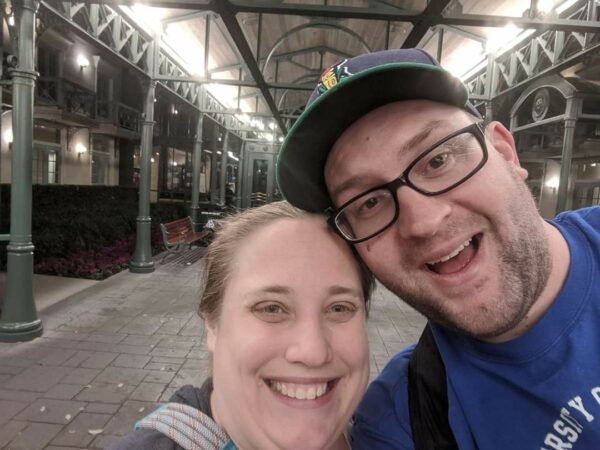 Amanda earned bachelor's and master's degrees in engineering management in 2011 and 2012, respectively. Logan earned bachelor's degrees in civil engineering and architectural engineering in 2011. The couple was married in 2014 and their child, Madison Ruth, was born in 2018.
Today Logan works as a structural engineer at Black and Veatch. Amanda works as a site activation specialist at PRA Health Sciences.
Their relationship advice?
Share your story! Fill out the form below to share your fondest memory or anecdote of S&T. If you'd prefer not typing, you can also share by phone at 833-646-3715 (833-Miner150).
Rachel (Kluesner) and Steven Jung
Rachel (Kluesner) and Steven Jung
Rachel (Kluesner) and Steven Jung met in 2006 while working together and going to S&T. "I was in the BioSci…