Andrea (Clements) Weber, a member of Zeta Tau Alpha sorority, met her husband, Zachary, when one of her sorority sisters married a Beta Sigma Psi fraternity member. During the wedding's reception, Andrea's sorority sisters set up single fraternity members to slow dance with her.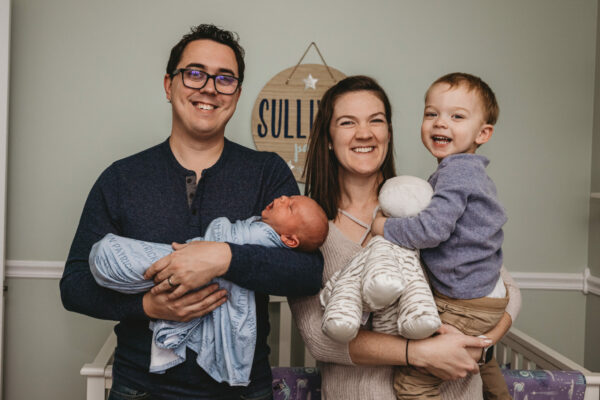 "Zach was the last slow song of the night," she says. "Later that evening, he came up and wished me a good evening and said that he enjoyed our dance."
But that wouldn't be the last time her sorority sisters set up Andrea, who would later earn bachelor's degrees in both architectural engineering and civil engineering in 2012. A few days after meeting Zach, Andrea was studying for finals when they convinced her to go to the Grotto, a local bar.
"My exam wasn't until the afternoon the next day, so I said yes," she says. "Little did I know that they had convinced Zach to come out to the Grotto too by telling him that I would be there."
While students, both Andrea and Zach, who earned a bachelor's degree in mechanical engineering in 2011, served terms as president of their respective sorority/fraternity and formed a similar group of friends after meeting. When the pair married three years later, they invited the same Zeta Tau Alpha and Beta Sigma Psi couple to their wedding.
Today Andrea works as a project engineering group lead for Bayer Crop Science and Zach works as an associate actuary at Delta Dental.
Their relationship advice?
Share your story! Fill out the form below to share your fondest memory or anecdote of S&T. If you'd prefer not typing, you can also share by phone at 833-646-3715 (833-Miner150).
Jack Carney on the 2008 name change
Jack Carney on the 2008 name change
John F. "Jack" Carney, who served as chancellor at S&T between 2005 and 2011, explains his reasons for...