Chase Barnes met Auburn Meister during Opening Week in August 2015 at his fraternity, Sigma Phi Epsilon.
"We kept hanging out at the fraternity house and then one night he drove me back to my dorm," says Auburn. "That night we stayed up for hours and hours talking until it was time for our morning classes! I knew he was a special guy since he was willing to talk with me all night."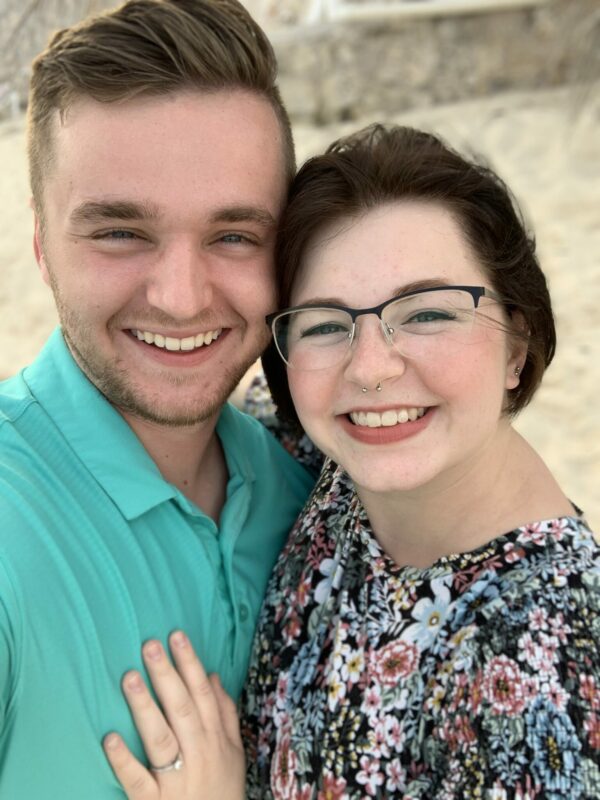 One of their favorite shared campus memories was simply walking together to and from classes.
"It seems like such a small and insignificant thing, but it was something we looked forward to every single day," she says. "We feel so lucky to have met each other at S&T!"
They married in December 2018 and say their wedding reception was "basically a giant college party" as Chase earned a bachelor's degree in petroleum engineering in May 2019.
"It was so much fun and we wouldn't have done it any other way," she says.
Today Chase works as a natural gas engineer for USDI and Auburn works as an English for Speakers of Other Languages (ESOL) teacher assistant with the Parkway School District.
Their relationship advice?
Share your story! Fill out the form below to share your fondest memory or anecdote of S&T. If you'd prefer not typing, you can also share by phone at 833-646-3715 (833-Miner150).
Sandy (Junge) and Brian Klein
Sandy (Junge) and Brian Klein
Sandy (Junge) and Brian Klein met in 1990 during lunch in the TJ Hall cafeteria. "Sandy needed a typewriter to…