Courtney (Greene) and Jeff Willey met in August 2005 after he returned to Rolla to pursue his graduate degree while working for the Missouri Department of Transportation. The two would run into each other at the Newman Center on campus over the next year, but it wouldn't be until the center's annual ice cream social in 2006 that they connected.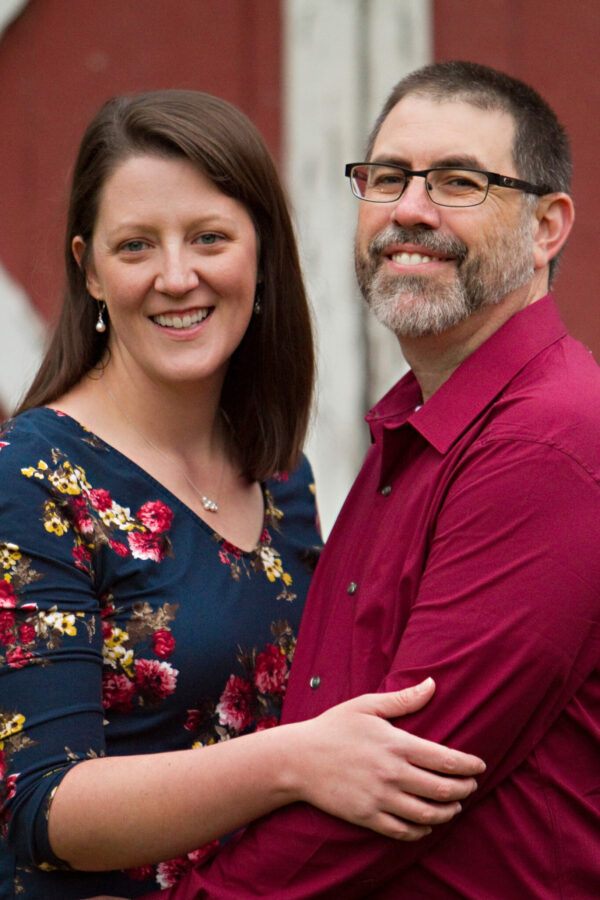 One of their favorite shared campus experiences was "watching Dr. Richardson's band perform at Leach Theatre," Courtney says.
Jeff earned his bachelor's degree in civil engineering in 2001 and his master's degree in engineering management 2007. Courtney earned her bachelor's degree in architectural engineering in 2008 and her master's degree in civil engineering in 2010. The couple married in October 2010.
Today Courtney works as a senior structural and mechanical engineer for Nooter/Eriksen. Jeff works as a project manager for Ameren Missouri.
"We are currently both working full time in the St. Louis area and have three children," she says.
Their relationship advice?
Share your story! Fill out the form below to share your fondest memory or anecdote of S&T. If you'd prefer not typing, you can also share by phone at 833-646-3715 (833-Miner150).
Jenna (Freese) and Aaron Wundrack
Jenna (Freese) and Aaron Wundrack
Jenna (Freese) and Aaron Wundrack met in the mining engineering department in 2013, where they were both pursuing bachelor's degrees…