Rachel (Kluesner) and Steven Jung met in 2006 while working together and going to S&T.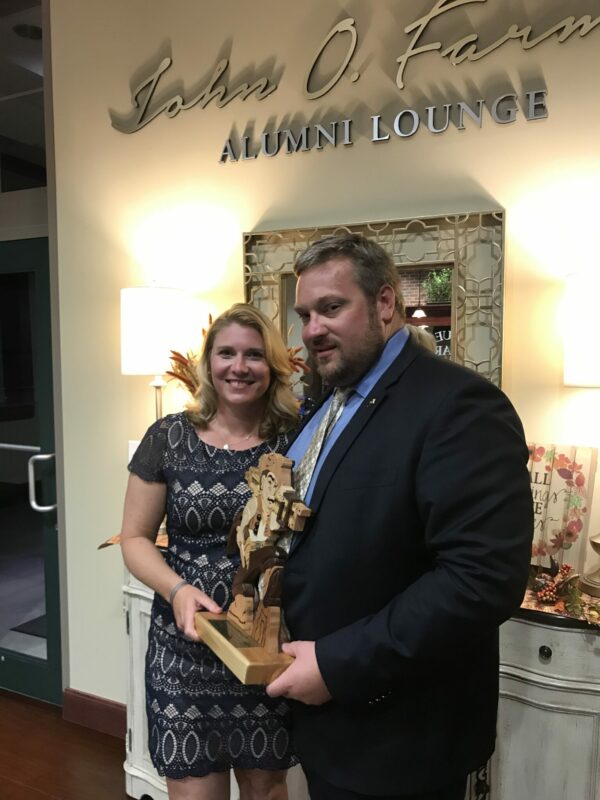 "I was in the BioSci cDNA Resource Center and he was working in the animal lab," she says. "St. Pat's 2007 we were both at the Grotto and became fast friends; he annoyed me but was also very funny."
The couple enjoyed hanging out at local restaurants like the Locker Room and Bruno's.
"We were grad students: we loved watching Cardinal games and being out and about," she says. "I would say our favorite shared experience is St. Pat's. We always partook in the activities."
The pair didn't start dating until after Rachel graduated in 2009 with a master's degree in business administration. Steven earned bachelor's and master's degrees in ceramic engineering in 2005 and 2007, and his doctoral degree in material engineering in 2010. They married in 2011.
"After we were married, we lived very close to campus until 2019," she says. "Seeing the university and Rolla transform since we graduated has been a rewarding experience. We have two boys now, 7 and 5, and they are rambunctious!"
Today Rachel works as director of the project management office at Brewer Science. Steven works as chief technology officer at Mo-Sci Corp.
Their relationship advice?
Share your story! Fill out the form below to share your fondest memory or anecdote of S&T. If you'd prefer not typing, you can also share by phone at 833-646-3715 (833-Miner150).
Ashley (Koesterer) and Michael Pickler
Ashley (Koesterer) and Michael Pickler
Ashley (Koesterer) and Michael Pickler met in an English class at S&T in 2012 and started walking together after class….