The Gold Rush 5K fun run/walk is returning in 2021 as a hybrid event in partnership with Student Well-being and Joe's Peers.
This family-friendly event is open to participants of all ages and fitness levels – whether you're walking your first 5K or you're a seasoned runner.
A portion of the proceeds will support Missouri S&T's Health and Wellness Fund.
The 5K is part of our #Miner150 series of events as we celebrate the 150th anniversary of our university.
Following the walk/run, we will host a Health and Wellness Fair, a community event providing resources, and practical, every day tools that attendees can use to better understand and manage their mental and physical well-being.
The deadline to register for the Gold Rush 5K is Wednesday, Sept. 22, 2021. All registration packets will be mailed starting Oct. 1.
Interested participants should order their packet at 5k.thesandtstore.com to secure their spot. Runners will choose between a short-sleeve shirt ($25) or a long-sleeve shirt ($30) when ordering.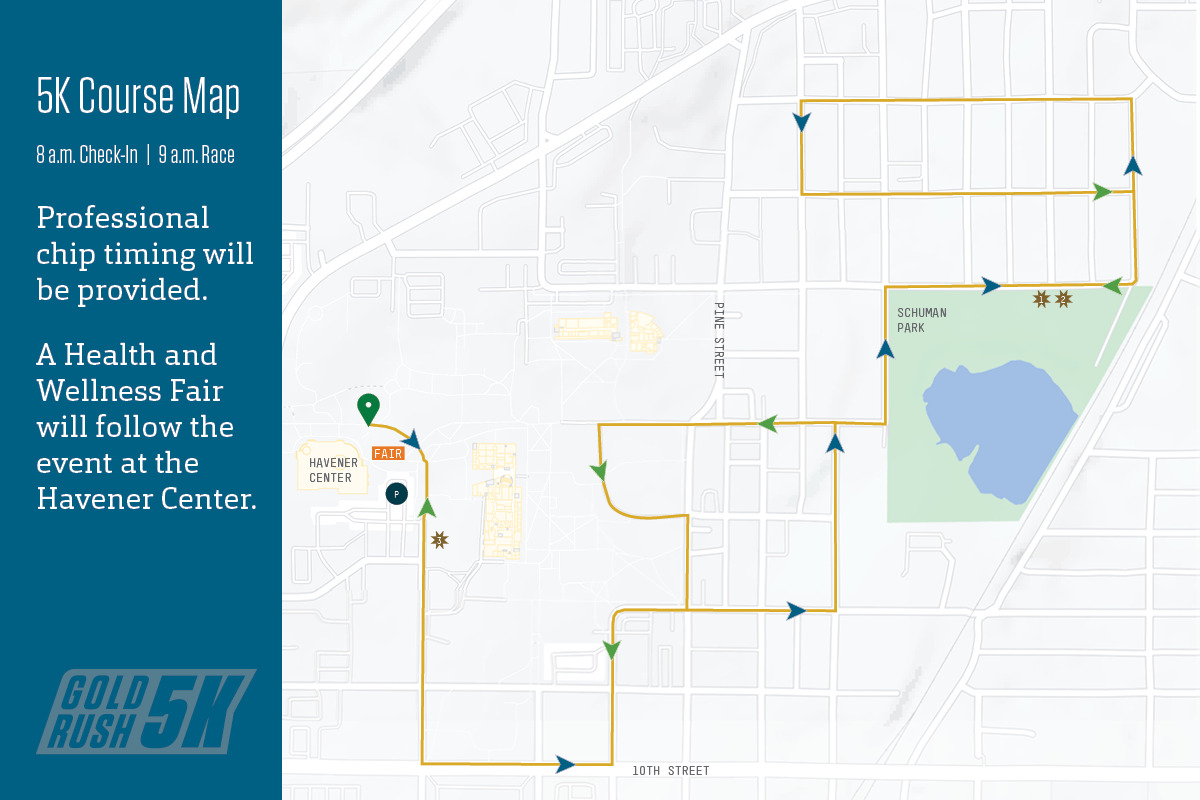 Interested in having a booth at the fair? Reserve your spot today!
Each booth includes one 8-foot table and two chairs. Reservations will be taken on a first-come, first-serve basis while space is available.