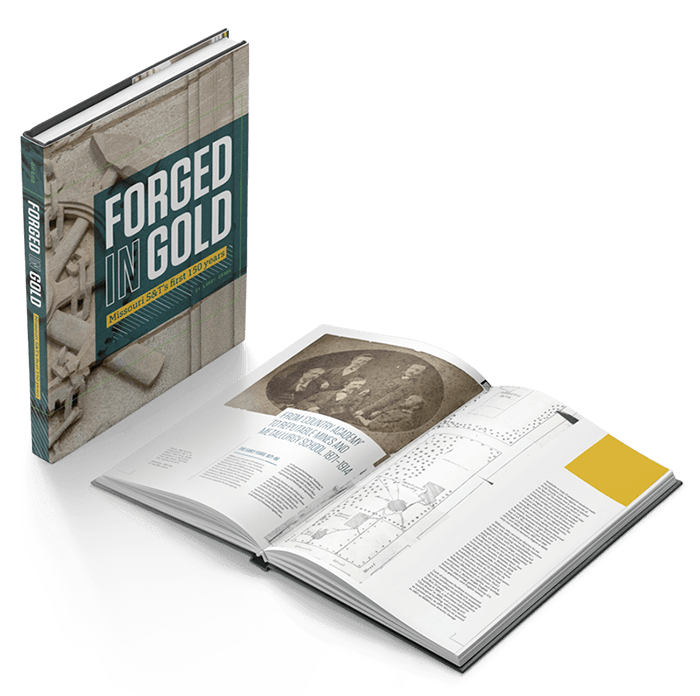 Forged in Gold: Missouri S&T's First 150 Years
Explore the rich backstories and little-known history of Missouri S&T as you get to know this land-grant institution on an entirely new level.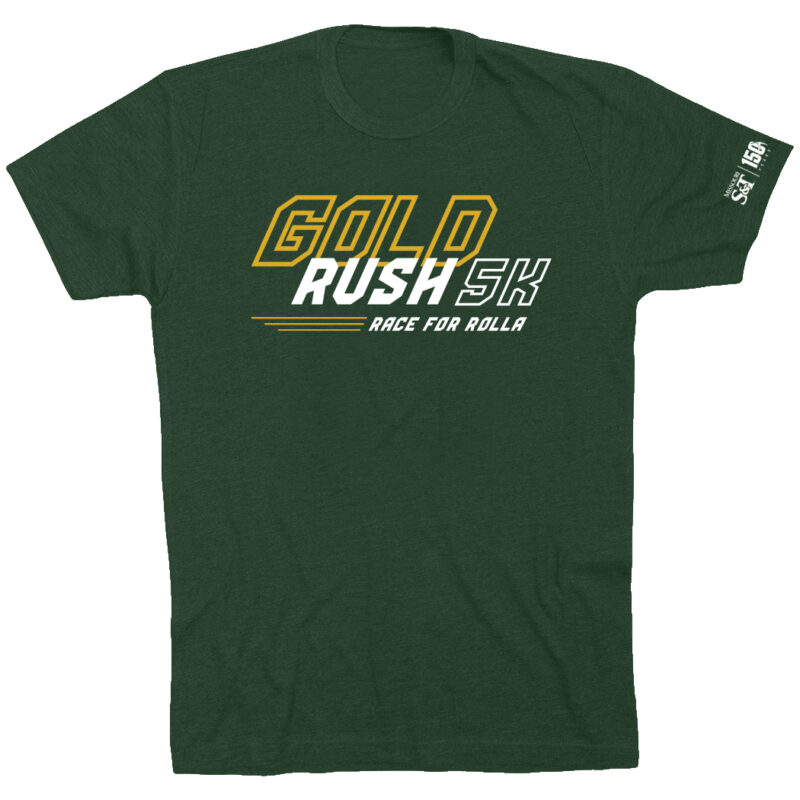 Gold Rush 5K Race for Rolla Registration Packet
Show your Miner pride by joining Miner Athletics, alumni and friends all over the world in our virtual Gold Rush 5K: Race for Rolla!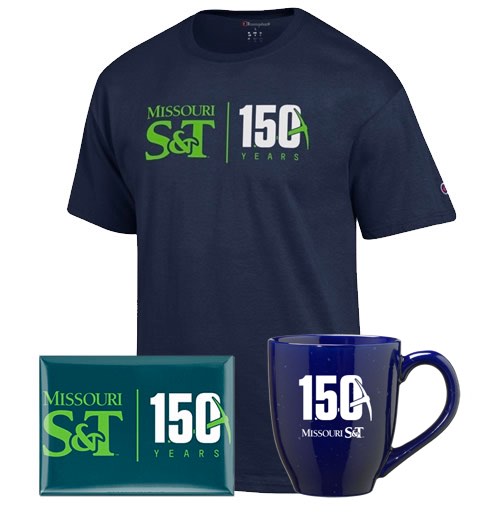 150th Anniversary Collection
For a limited time, get access to the Missouri S&T's line of 150th anniversary clothing and accessories.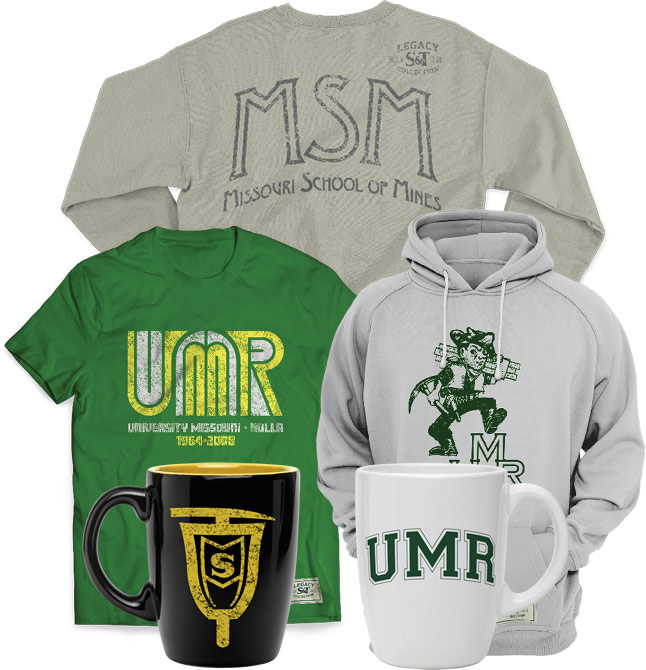 Throwback your threads to 1870 with the Legacy Collection from S&T. Find MSM, UMR, and S&T themed merch.