Laura Pirrone and Patrick Corcoran had two things in common when they met at S&T.
"We actually went to high school together," Laura says. "We had no idea who the other one was!"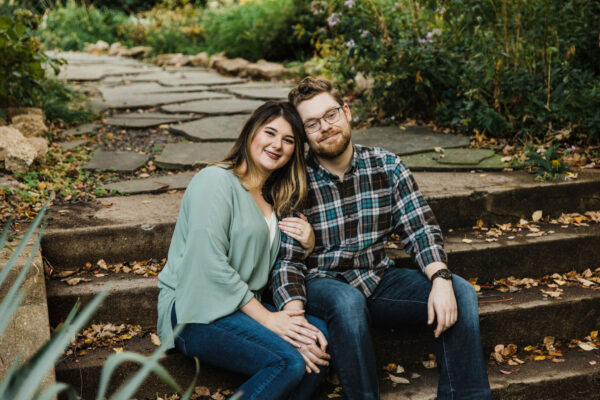 The two became acquaintances after August 2014, but it wasn't until the Fall 2015 semester that they really got to know each other.
"We had Physics 1 lab together and we were both some of the last students to arrive before class started and we became lab partners," she says. "I always say to him that if he wasn't late getting to the physics lab because he had to wait outside the physics office to buy his lab notebook, we probably wouldn't have been partners because he would have had the opportunity to sit somewhere else!"
The pair has been together ever since, and are engaged to be married on Nov. 6, 2021. As students, one of their favorite shared campus experiences was St. Pat's.
"We would go to the parade with a bunch of friends then go to breakfast together," she says. "It was always a nice tradition after a week of having fun."
Laura and Patrick both earned bachelor's degrees in 2019, in nuclear engineering and mechanical engineering, respectively. Today Patrick is an application engineer at Schenck Process LLC and Laura is a systems engineer at Wolf Creek Nuclear Generating Station.
Their relationship advice?
Share your story! Fill out the form below to share your fondest memory or anecdote of S&T. If you'd prefer not typing, you can also share by phone at 833-646-3715 (833-Miner150).
The house that Michael Lancey built
The house that Michael Lancey built
The original Yankee Stadium, completed in 1923,  came to be known as "The House That Ruth Built," in recognition of…