Even though as students, Teresa (Schneider) and Samuel Vohsen spent many hours in McNutt Hall as ceramic engineering and geology and geophysics majors, they didn't actually meet until Sept. 27, 2018, after they matched on Coffee Meets Bagel, an app for people looking for committed relationships.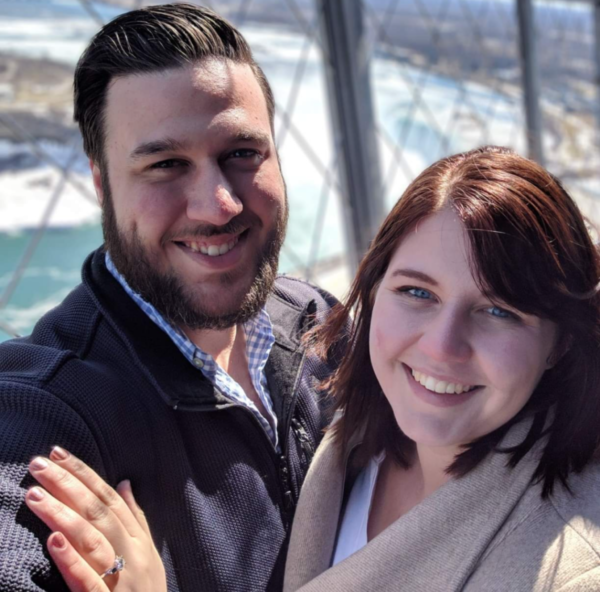 "We really hit it off while sitting at the window table in Giddy Goat," she says. "The following spring break, we were engaged! It was exactly six months after our first date."
After Sam graduated in 2019, Teresa continued with her studies at S&T. The couple married in May 2020.
"The long distance thing was really hard," she says. "It only got worse because of COVID-19, but I knew if he could stick through Rolla for five years, he could handle anything. We planned several S&T-related things into our wedding, including a special dance with my sorority sisters, but we had to cancel due to COVID-19."
Their relationship advice?
Share your story! Fill out the form below to share your fondest memory or anecdote of S&T. If you'd prefer not typing, you can also share by phone at 833-646-3715 (833-Miner150).