Although Samantha (Smith) and Andrew Keeven met thanks to mutual friends during St. Pat's in 2014, they didn't get to know each other until a spring break trip to Panama City Beach, Fla.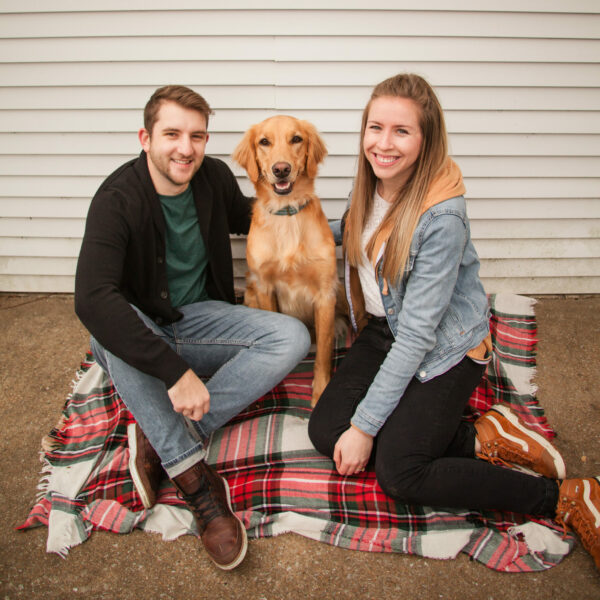 "Who knew you could meet the love of your life at the end of a long week of sunburns and beer," she says.
While at S&T, the couple enjoyed St. Pat's activities and going out to local restaurants like the Locker Room and Shots.
"Believe it or not, we both still graduated – one of us magna cum laude," she says. "In all seriousness, we made lifelong friendships at S&T and cherish our memories there. Our education has set us both up for success in our careers."
Samantha earned bachelor's degrees in civil engineering and architectural engineering in 2014. Andrew earned a bachelor's degree in mechanical engineering in 2015. The couple married in October 2017.
Today Samantha works as a water resource engineer at HR Green, and Andrew is a project manager at Anheuser-Busch.
Their relationship advice?
Share your story! Fill out the form below to share your fondest memory or anecdote of S&T. If you'd prefer not typing, you can also share by phone at 833-646-3715 (833-Miner150).
Katie (Thompson) and Dan Aiken
Katie (Thompson) and Dan Aiken
Katie (Thompson), a member of Zeta Tau Alpha, and Dan Aiken, a member of Sigma Pi, were living next door…