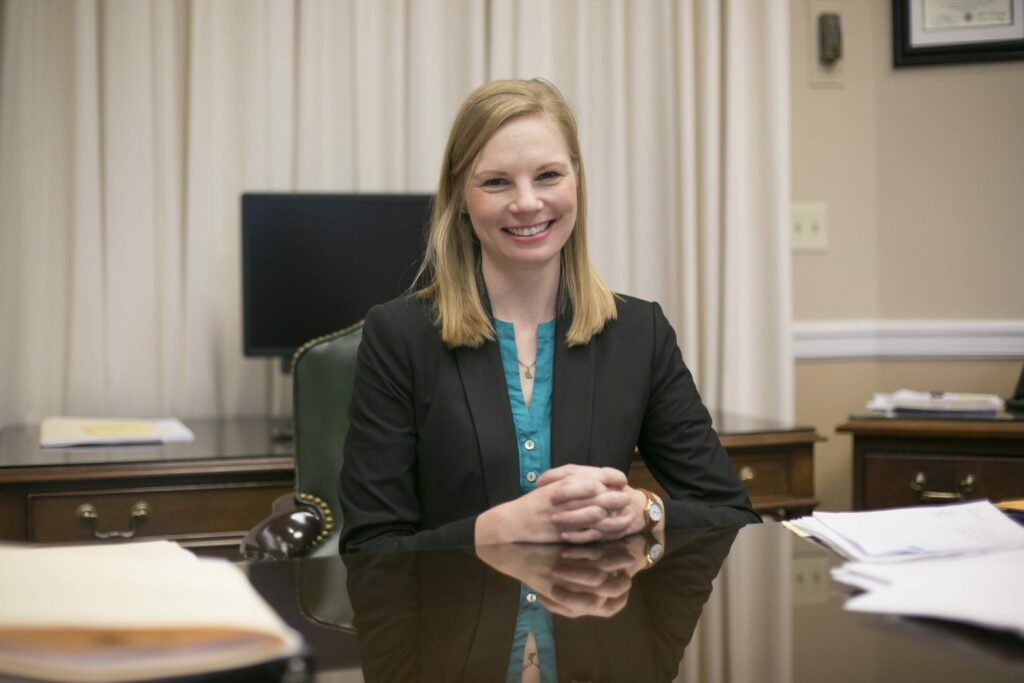 You might think that with the thousands of graduates Missouri S&T has produced over its 150-year history, at least a few would have held an executive office in the state. It didn't happen until 2015, though, when Nicole Galloway was appointed as state auditor by the governor. Voters elected her to a four-year term in 2016. If she wins the gubernatorial election in November 2020, she would become the first Miner to serve as governor of Missouri.
Galloway has special memories of her time at S&T and has kept a vintage postcard touting Rolla as "the home of the Missouri School of Mines" in the auditor's office. She is a 2004 graduate in economics and mathematics.
Share your story! Fill out the form below to share your fondest memory or anecdote of S&T. If you'd prefer not typing, you can also share by phone at 833-646-3715 (833-Miner150).
Chase Barnes and Auburn Meister
Chase Barnes and Auburn Meister
Chase Barnes met Auburn Meister during Opening Week in August 2015 at his fraternity, Sigma Phi Epsilon. "We kept hanging…