Tina (Pankey) and Patrick Hammond met through mutual friends at a party in November 2004. The couple had their first date on Thanksgiving that same year.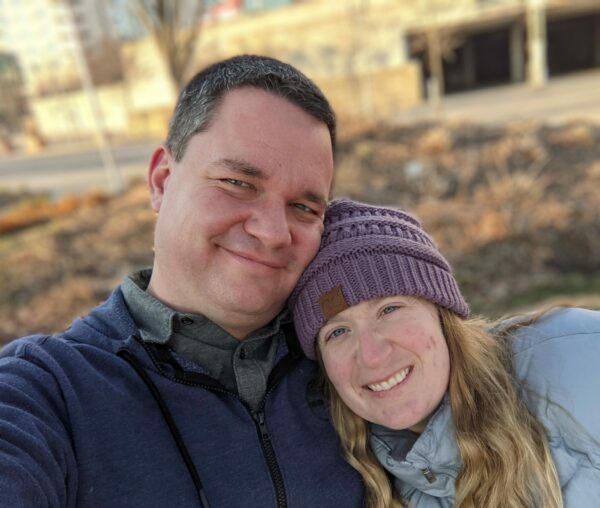 "We loved hanging out with friends, many of which we still hang out with today," she says. "Our favorite off-campus place was Slice of Pie."
Patrick earned a bachelor's degree in computer science in 2005. Tina earned bachelor's degrees in biological sciences and chemical engineering in 2006. The couple married in January 2007 in Hawaii and currently live in Ohio.
"We have two kids: Alyssa was born in 2012 and Connor was born in 2014," she says.
Today Tina works for Procter & Gamble and Patrick owns Atomic Robot, a digital app agency.
Their relationship advice?
Share your story! Fill out the form below to share your fondest memory or anecdote of S&T. If you'd prefer not typing, you can also share by phone at 833-646-3715 (833-Miner150).
James Kreilich and Mary Jane Naeger
James Kreilich and Mary Jane Naeger
James Kreilich and Mary Jane Naeger went to school together at Valle High School in 1960, but it wasn't until…