Chloe Howenstein-Heskin and Shayne Heskin met during the spring semester of their freshman year in 2011. The two were part of a group project for an entry-level civil engineering class taught by Heath Pickerell, a faculty sponsor who was very involved with the Solar House Team.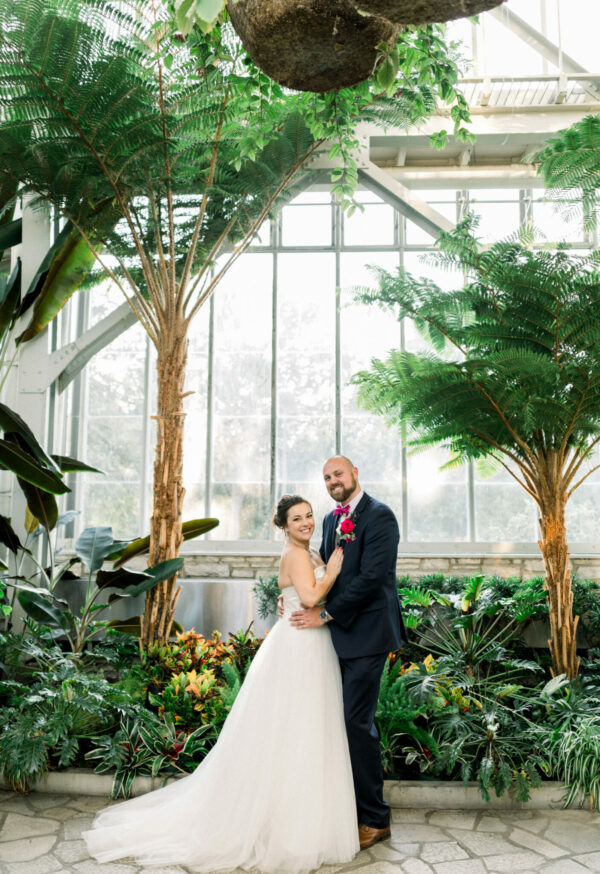 "We met as a group many times to work on the project, but it wasn't until Shayne reached out to me on Facebook that we started to get to know each other," she says. "After a few months, we started dating right as the semester ended."
Both Chloe and Shayne were members of the Solar House Design Team and enjoyed working together on the house with the rest of the team.
"Traveling to California to build and compete is one of my favorite experiences from S&T," she says. "We got to know Dr. Pickerell well throughout the Solar House Team and especially when we were all in California for competition."
As students, the two shared similar schedules, and took nearly every class together for the rest of their time in college.
"We felt that if we could get through studying and taking classes together, we could take on anything," she says. "So far, so good!"
Both double majors, Chloe and Shayne earned bachelor's degrees in architectural engineering and civil engineering in 2015. The pair married in September 2019 at the Jewel Box in Forest Park in St. Louis, with a special S&T officiant who taught the class where their story started.
"We wanted someone who knew us both equally, and we thought how fun it would be to have Dr. Pickerill officiate," she says. "He was very surprised, but said yes! He did a wonderful job and we loved having him there."
Today Chloe works as a civil engineer at Crawford, Murphy and Tilly. Shayne works as a project manager at Echelon Construction.
Their relationship advice?
Share your story! Fill out the form below to share your fondest memory or anecdote of S&T. If you'd prefer not typing, you can also share by phone at 833-646-3715 (833-Miner150).
Clued in on Jeopardy!
Clued in on Jeopardy!
This Missouri S&T professor of foreign languages was once a clue on the popular TV game show Jeopardy! If you…