Brandon Moore met Mackenzy Vedder while working as a bartender at Hoppers Pub in September 2019 at Hoppers Pub.
"I left my number and the rest is history," Mackenzy says. "We are getting married this August!"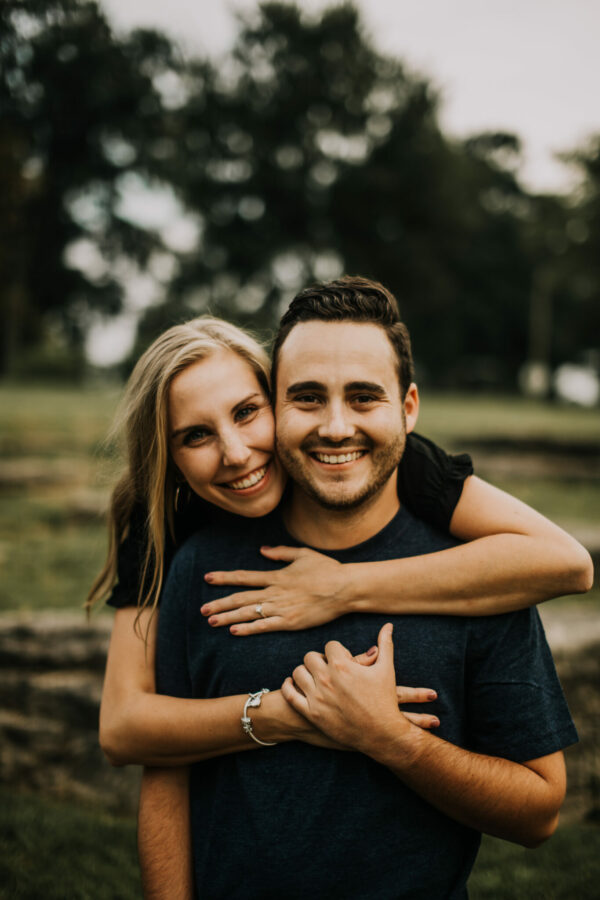 Brandon earned his bachelor's degrees in civil engineering and architectural engineering in 2018. Mackenzy earned her bachelor's degree in civil engineering in 2019.
What's one of their favorite shared campus experiences?
"Definitely St. Pats," Mackenzy says. "We had so much fun getting together with our friends and celebrating the way Rolla does!"
Today the couple work in St. Louis: Brandon at ARCO and Mackenzy at GBA.
Their relationship advice?
Share your story! Fill out the form below to share your fondest memory or anecdote of S&T. If you'd prefer not typing, you can also share by phone at 833-646-3715 (833-Miner150).
Behind every weather forecast
Behind every weather forecast
The next time you're watching the Weather Channel, you might want to thank S&T alumnus Harry Smith for equipping today's…