Kayla Klossner-Thompson and Cole Thompson attended the same high school, but their friendship didn't start until they met at S&T in 2013.
"Our friend groups just didn't overlap," she says. "He was the drum major and I was a cheerleader."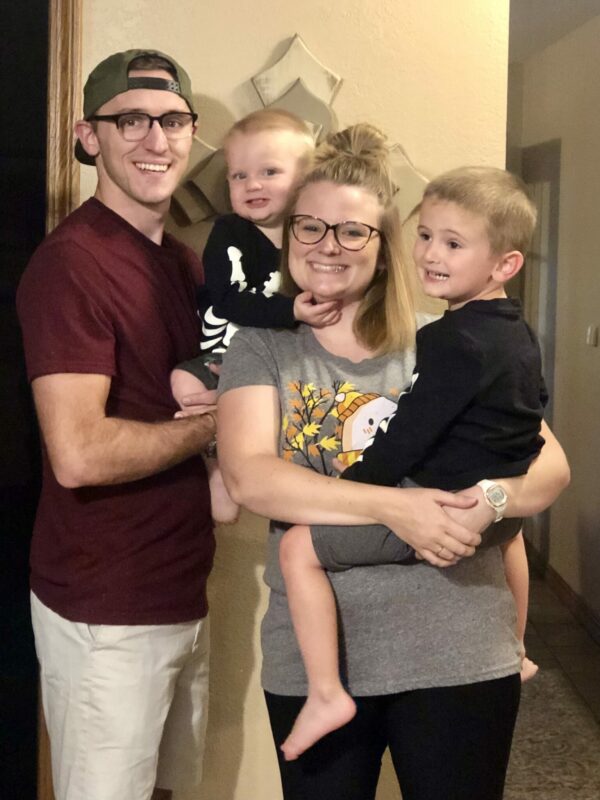 That all changed inside the Humanities and Social Sciences Building, where Cole had a class at 1 p.m. and Kayla had a class at 2 p.m.
"Merilee Krueger taught both courses and I totally give her credit for what happened next," she says. "I'd always say hi as we passed in the H-SS ground-floor hallway, but he'd never respond."
After a few weeks of Kayla's consistent "hi's," Cole sent Kayla a message on Facebook.
"Yes, he asked me out on Facebook," she recalls. "He said he wasn't brave enough to do it in person. His message said we seemed to have a lot in common and asked if I'd go out with him. I still have the screenshot."
Kayla graduated with a bachelor's degree in math in 2014, and currently works as a special education teacher at Mark Twain Elementary in Rolla. Cole earned a bachelor's degree in history in 2015 and currently works as a special education teacher at Wyman Elementary in Rolla. The couple married in 2015 and today have two children.
Their advice for young couples?
Share your story! Fill out the form below to share your fondest memory or anecdote of S&T. If you'd prefer not typing, you can also share by phone at 833-646-3715 (833-Miner150).
NIH's first woman scientist
NIH's first woman scientist
Dr. Ida Bengtson was the first woman the National Institutes of Health (NIH) hired as a scientist in 1916. For…