Katie (Fritts) and Mitchell Niehoff met in fall 2006 during that semester's first meeting of the Perfect 10 Improv group.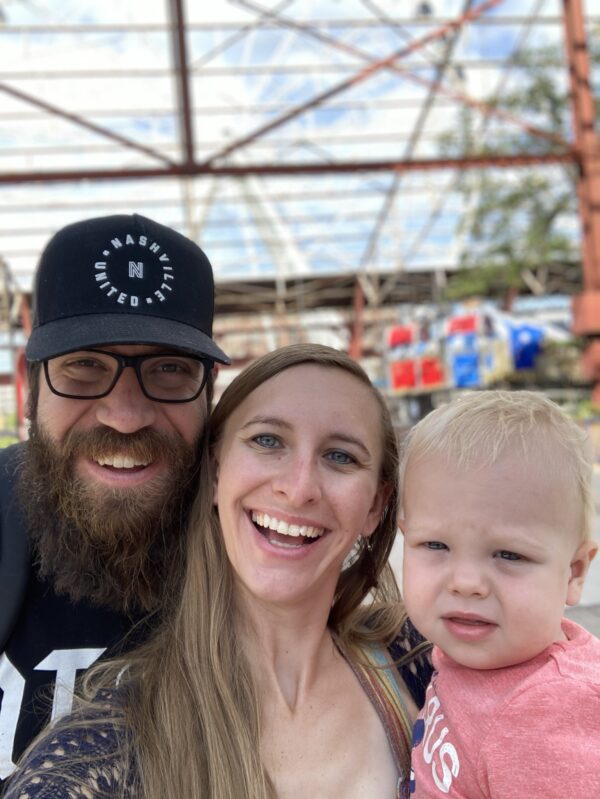 "Perfect 10 Improv was such a great way to exercise creativity and socialize," she says. "Over the years, it was often a joke from the audience that he was 'proposing' … until five years later at my final show when he actually popped the question!"
Mitchell earned a bachelor's degree in chemical engineering in 2009, and Katie earned a bachelor's degree in mechanical engineering in 2011. The couple was married in September 2011.
"Our wedding cake topper was a gear with our last name in it that I made as my final project for my waterjet class – two birds, one stone," she adds.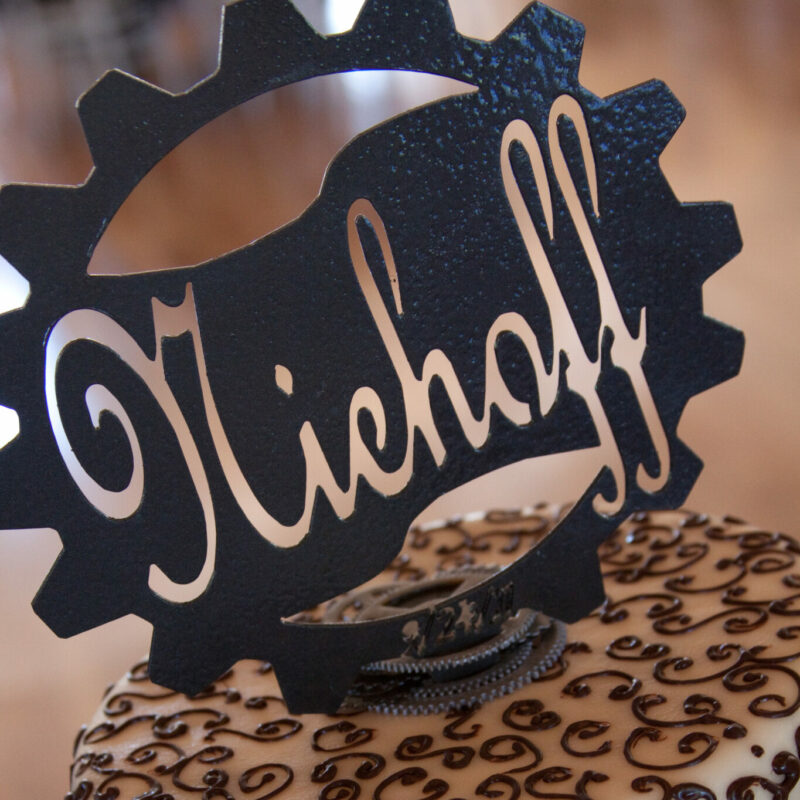 Mitchell works as a research and development systems analyst at Pfizer. Katie works as a DeltaV process automation senior engineer at Emerson.
Their relationship advice?
"Stick at improving your communication, like coming at a discussion in different ways and through the views of different roles," she says. "Creativity doesn't always mean being off the wall as much as able to think in different mindsets."
Share your story! Fill out the form below to share your fondest memory or anecdote of S&T. If you'd prefer not typing, you can also share by phone at 833-646-3715 (833-Miner150).
Chase Barnes and Auburn Meister
Chase Barnes and Auburn Meister
Chase Barnes met Auburn Meister during Opening Week in August 2015 at his fraternity, Sigma Phi Epsilon. "We kept hanging…