Leslie Bixler and Matt Bubenheim met in a physics demonstration on the first day of Opening Week in August 2014.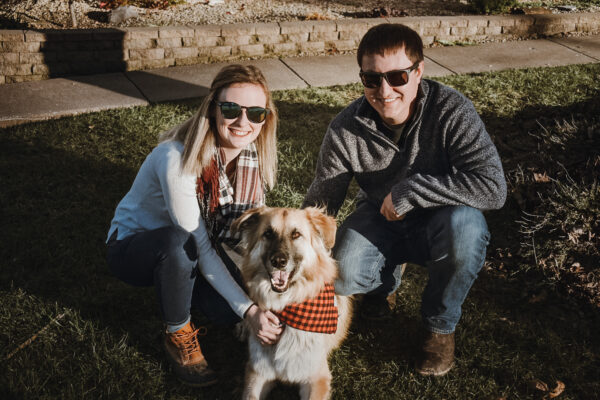 "We chatted a bit before and after class and then went our separate ways," she says. "Coincidentally, we found ourselves in the same physics lab group for the remainder of the week. We exchanged numbers and the rest is history. We've been together over six years and will be getting married this August, just a few days shy of our seven-year anniversary."
In 2019, Leslie earned a bachelor's degree in engineering management and Matt earned a bachelor's degree in mechanical engineering. Today Leslie works as a technology engineer at Reckitt Benckiser and Matt is a strength engineer in the defense industry.
Share your story! Fill out the form below to share your fondest memory or anecdote of S&T. If you'd prefer not typing, you can also share by phone at 833-646-3715 (833-Miner150).
Katherine (Reid) and Josh Warner
Katherine (Reid) and Josh Warner
Katherine (Reid) met Josh Warner in February 2011 at a social event co-hosted by her service sorority, Delta Omicron Lambda,…