Kala Longman and Maxwell Rose met in 2015 thanks to mutual campus interests and a similar friend group. But it took them until December 2016 to have a conversation that was just between the two of them.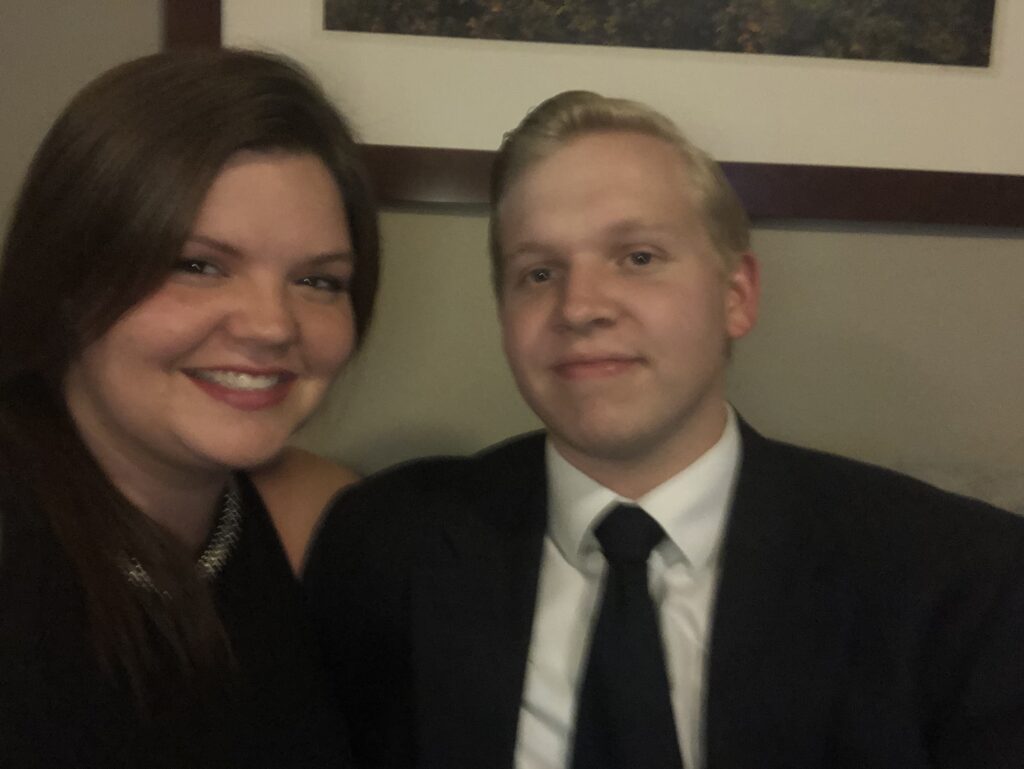 "The Christmas break of 2016 was filled with snow and shenanigans, and the rest ended up history between us," she says.
Kala earned a bachelor's degree in philosophy in 2016 and a master's degree in business administration 2020, both from S&T. Maxwell earned a bachelor's degree in petroleum engineering from S&T in 2018. The couple plans to marry this year.
Coming back to Rolla for St. Pat's street painting is one of their fondest shared campus experiences.
"We loved getting to dress up and go to formals together, visiting the Grotto back when it was open, and seeing movies whenever possible," she says.
Their relationship advice?
Share your story! Fill out the form below to share your fondest memory or anecdote of S&T. If you'd prefer not typing, you can also share by phone at 833-646-3715 (833-Miner150).
'Who is Ilene Morgan?'
'Who is Ilene Morgan?'
If "third time's a charm" were a category on the quiz show Jeopardy!, then "Who is Dr. Ilene Morgan?" might…