Sandy (Junge) and Brian Klein met in 1990 during lunch in the TJ Hall cafeteria.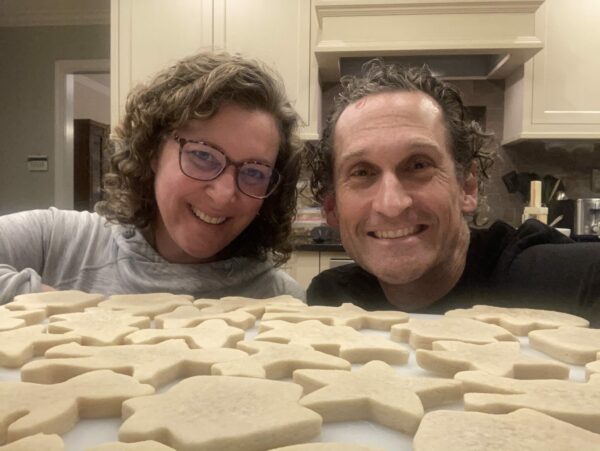 "Sandy needed a typewriter to fill out a summer job application," he says. "I offered mine. We talked while she typed, and that launched our friendship."
Both Brian and Sandy earned bachelor's degrees in mechanical engineering in 1994. The pair married in 1995.
One of their favorite shared campus experiences was winning a Homecoming dance competition at the Puck – "and differential equations," he adds.
Today Brian works as an intellectual property attorney and Sandy is an orthopedic surgeon.
Their relationship advice?
Share your story! Fill out the form below to share your fondest memory or anecdote of S&T. If you'd prefer not typing, you can also share by phone at 833-646-3715 (833-Miner150).
Hannah Ramsey-Standage and Chayne Standage
Hannah Ramsey-Standage and Chayne Standage
Hannah Ramsey-Standage and Chayne Standage met in 2014 after being cast in a Miner League Theatre Player production of "Grease"…