Shahd (Alassadi) and Danny Ryan first met during the 100th Best Ever St. Pat's in 2008, but it wasn't until the next year's Greek Games that they started hanging out.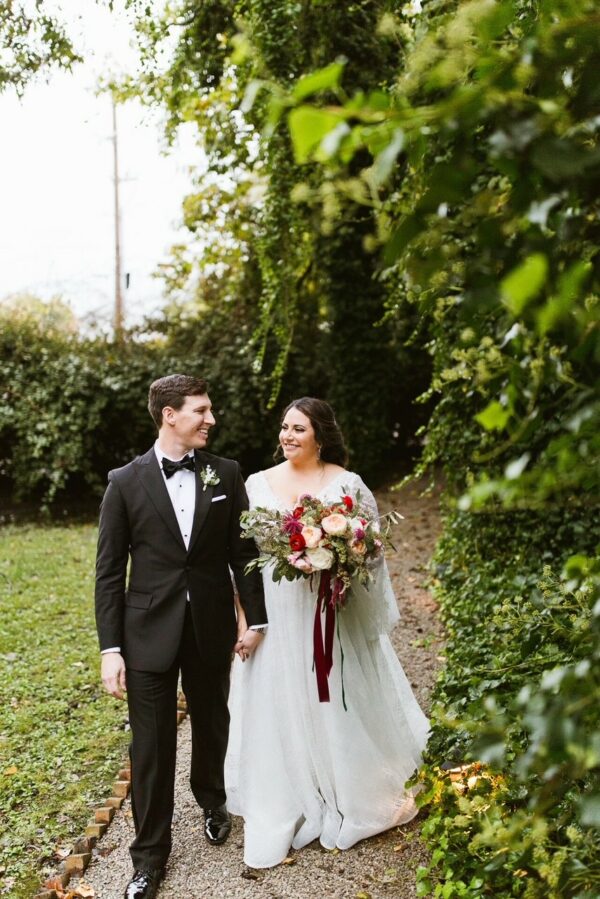 "Our first date was to the amazing El-Rodeo," Shahd says.
Danny moved to Memphis in May 2010 and Shahd followed suit in May 2012. That year they also both graduated with bachelor's degrees – business administration for Shahd and mechanical engineering for Danny.
"Our favorite campus experiences have always been St. Pat's celebrations and alumni celebrations," Shahd says. "We try to make it back to as many celebrations as possible. Missouri S&T will always be a special place for us to give back to the university and reminisce about fun memories."
The pair married on their 10th anniversary in October 2019, and many members of their wedding party were also S&T grads.
"Not only did we receive an outstanding education, but we also met our soulmates," says Shahd. "We also made long-lasting friendships that were a part of our wedding day and made for a fun Rolla reunion."
Today Shahd works as an human resource advisor for talent acquisition at FedEx, and Danny is the chief strategy officer at Pi Kappa Alpha International Fraternity.
Their relationship advice?
Share your story! Fill out the form below to share your fondest memory or anecdote of S&T. If you'd prefer not typing, you can also share by phone at 833-646-3715 (833-Miner150).
Matthew Harris and Grace Lupo
Matthew Harris and Grace Lupo
During a biostatistics lab in the fall of 2017, Matthew Harris saw Grace Lupo sitting by herself and invited her…