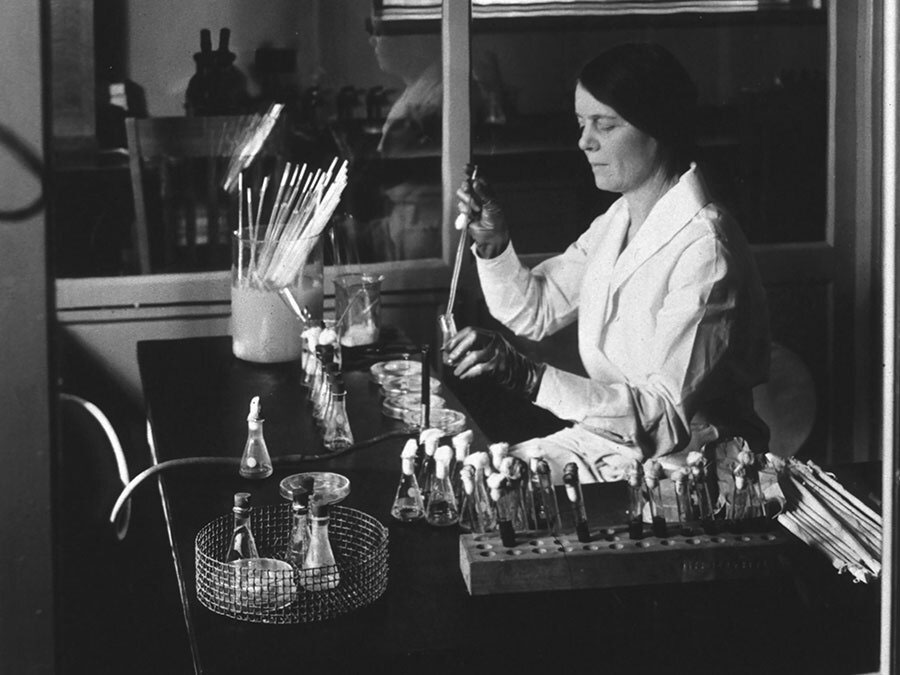 Dr. Ida Bengtson was the first woman the National Institutes of Health (NIH) hired as a scientist in 1916. For 30 years she served the NIH – and several communities throughout the U.S., including Rolla.
Bengtson came to Rolla in 1924 to lead research on a blindness-causing eye disease named trachoma at the city's hospital on 13th Street. She also worked as a lecturer in bacteriology at S&T and conducted research in lab space in Parker Hall's basement.
Over 1,500 patients treated at the Rolla hospital benefitted from Bengtson's research, and she shared the results of her work at a meeting of the Saint Louis Ophthalmic Society. Her work led to the creation of Rolla's Trachoma Hospital, one of only four such hospitals in the country. (This building on Kingshighway is now home to S&T's Rock Mechanics and Explosives Research Center.)
Bengtson worked in Rolla from 1924-31 before moving on to work in the typhus unit of the NIH. She helped develop a vaccine for typhus and created the complement fixation test, a test still used today to detect Rocky Mountain spotted fever and other diseases.
Share your story! Fill out the form below to share your fondest memory or anecdote of S&T. If you'd prefer not typing, you can also share by phone at 833-646-3715 (833-Miner150).
Katie (Fritts) and Mitchell Niehoff
Katie (Fritts) and Mitchell Niehoff
Katie (Fritts) and Mitchell Niehoff met in fall 2006 during that semester's first meeting of the Perfect 10 Improv group….