Savannah (Signaigo) and Nathan Leezer met during Greek Week activities in September 2010 when Nathan, a first-year Interfraternity Council representative, and Savannah, a first-year Panhellenic Council member, were paired up to time the fraternity and sorority races at the Vichy airport. That afternoon, the beer garden was running low on ice, and since Nathan had a truck, he and Savannah were tasked with finding large quantities of ice and bringing it back to the airport.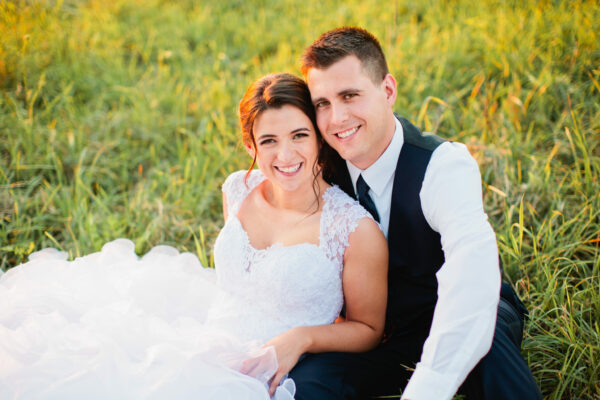 "We spent the afternoon cruising from one Greek chapter house to another clearing out each ice machine and the local Mobil gas station until the entire bed was full," she says. "That was the beginning of our friendship. Little did we know, years later we would be cruising through life together."
As students, the pair enjoyed early morning and late-night runs, talking about ideas or running off stress from classes.
In 2014, Nathan earned his bachelor's degree in mechanical engineering and Savannah earned her bachelor's degree in chemical engineering.
"After college, job opportunities took us to different cities, but we continued our adventure traveling together," she says. In 2016 Nathan proposed near the Brooklyn Bridge alongside the East River."
The couple married in July 2018.
Today, Savannah trains global field engineers for FM Global and Nathan is self-employed in the fields of software development and consulting.
"After four years of long distance we finally joined each other in Des Moines, Iowa," she says. "We took to heart the advice to marry your best friend and are now settling down in Boston and still enjoy our early morning and late night-runs."
Share your story! Fill out the form below to share your fondest memory or anecdote of S&T. If you'd prefer not typing, you can also share by phone at 833-646-3715 (833-Miner150).
Year after year, the 'Best Ever'
Year after year, the 'Best Ever'
Since George Menefee first donned a bishop's hat and robe and rode a rail handcar into Rolla on March 17,…