It didn't take long for Lynsey (Jorgenson) and Bret Grinde to meet each other on campus in August 2005.
"We met the second day after freshman move-in," she says. "During freshman week, we ran into each other on campus a few times, including when a fire alarm was pulled in TJ. On Friday, he asked me out to Alex's Pizza and a movie at the theater."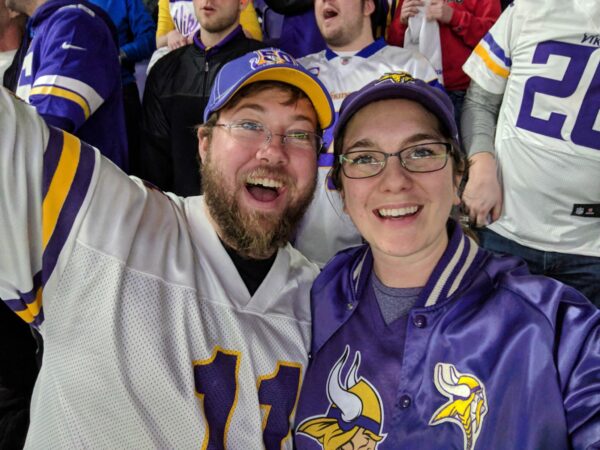 Bret earned bachelor's and master's degrees in information science and technology in 2009 and 2011, respectively. Lynsey earned a bachelor's degree in chemical engineering in 2009. The couple married in August 2011, six years to the day after they met.
One of their favorite shared campus experiences was participating in the Easter egg hunt in 2009 because they found the winning egg and won a new Xbox 360.
"We both enjoyed our time in Rolla," she says. "We have been together for 15 years and have two wonderful kids. We still look back at our time in Rolla, him as an RA, me playing on the volleyball team, and all the fun we had supporting each other."
Today Lynsey works as the lactic acid operations manager for Cargill in Blair, Neb. Bret works as an information assurance engineer for Union Pacific in Omaha.
Their relationship advice?
"Make sure to communicate and stay open to your partner's opinions," she says. "You are a team against whatever the challenge is."
Share your story! Fill out the form below to share your fondest memory or anecdote of S&T. If you'd prefer not typing, you can also share by phone at 833-646-3715 (833-Miner150).
Hall of fame astronaut
Hall of fame astronaut
Janet Kavandi, former deputy director at NASA's Glenn Research Center and a NASA astronaut, has logged more than 33 days…