Although both Pam (Thebeau) and Dennis Leitterman started as freshmen in fall 1971, they didn't meet until August 1975.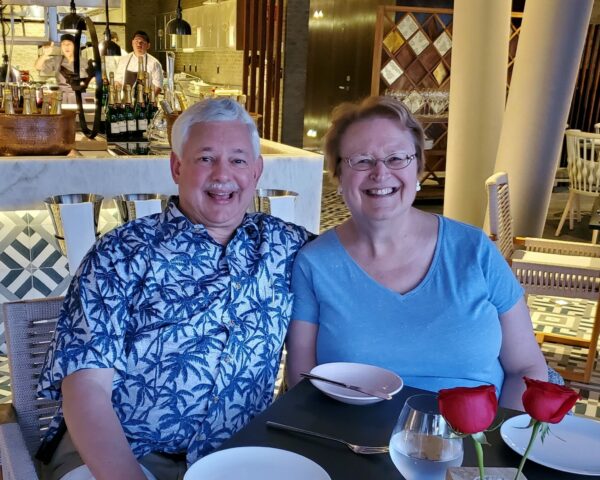 "I was a co-op student, and after my freshman year, alternated semesters in class in Rolla and semesters at work in St. Louis," Dennis says. "Between 1972 and 1975, there were five work sessions totaling 18 months of engineering design."
When they met that August at the First Presbyterian Church of Rolla, Pam had just earned her bachelor's degree in math and was beginning to teach the subject at the Rolla Junior High School.
"We were acquainted via church activities for about two years," says Dennis. "In June 1977, Pam asked me out. We dated for about six weeks, and less than a month later we became engaged."
Dennis earned bachelor's and master's degrees in electrical engineering in 1976 and 1977, respectively. After graduating, he began working for the Hewlett-Packard Co. in Cupertino, Calif., and flew back to Missouri about a week before the wedding in April 1978.
In 1979, Pam also began to work for HP. During her 28 years with the company, she held a variety of individual contributor and management positions in technical marketing, R&D, marketing communications, and total customer experience and quality.
From 1977 until his retirement in 2007, Dennis held leadership positions at HP in engineering management, project management, software licensing, product marketing and business development.
Their relationship advice?
Share your story! Fill out the form below to share your fondest memory or anecdote of S&T. If you'd prefer not typing, you can also share by phone at 833-646-3715 (833-Miner150).
Non-stop innovation
Non-stop innovation
Dan Scott, a 1970 metallurgical engineering graduate, holds more than 100 patents and has dozens more patents pending. The technical…