Rebecca and Joe Hawkes-Cates met in 2009 while volunteering at a Miner football game.
"We handed out fruit and water to the marching band," she says. "I was in Kappa Kappa Psi and he was in Tau Beta Sigma. We hung out together and just found each other really easy to talk to."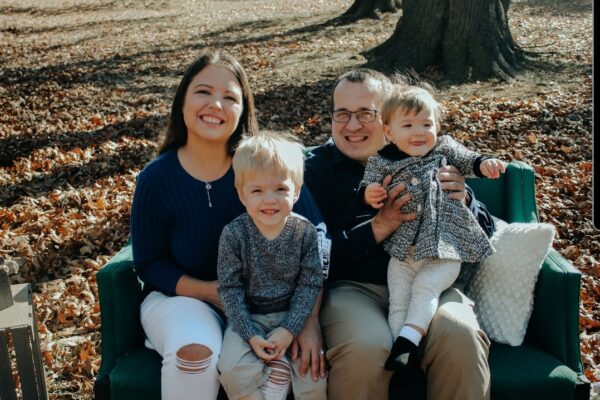 The next year, Rebecca earned bachelor's degrees in psychology and biological sciences. Joe earned bachelor's degrees in computer engineering and computer science in 2011.
Married in 2013, a few of their favorite shared campus experiences included supporting the marching band at the football games and attending band parties together.
Today Rebecca works as an ICU nurse at St. Luke's East and Joe works as a platform management engineer at Cerner.
Their relationship advice?
Share your story! Fill out the form below to share your fondest memory or anecdote of S&T. If you'd prefer not typing, you can also share by phone at 833-646-3715 (833-Miner150).
One man's WWII timeline
One man's WWII timeline
Jesse Bowen, EE'49, joined the Army during peacetime and was a radio operator for B-10 bombers. Immediately after Pearl Harbor…