Tabitha (Fiske) and Brian Locke met in December 2009 when she dropped by a friend's room to get help with Excel.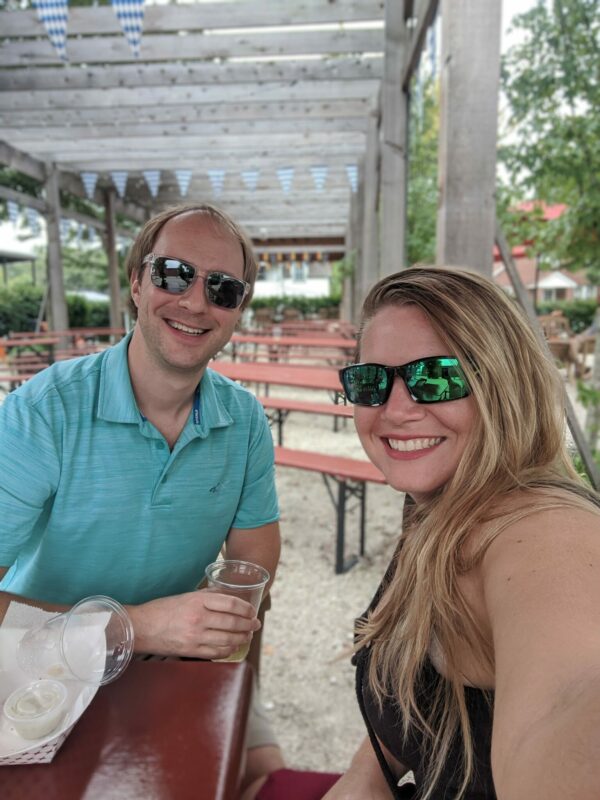 "Brian was over there and ended up being the one that figured it out before even learning my name," she says. "After that we studied together and hung out together with our group of friends before starting to date."
St. Pat's, an event that was already special for the couple, was made even better for them the year that Brian was a St. Patrick's Knight and Tabitha was on the Queen's Court for the Trap and Skeet Club.
In 2014, Brian earned a bachelor's degree in information science and technology and Tabitha earned a bachelor's degree in civil engineering. The pair married in August 2015.
Their relationship advice?
Share your story! Fill out the form below to share your fondest memory or anecdote of S&T. If you'd prefer not typing, you can also share by phone at 833-646-3715 (833-Miner150).
Kayla Klossner-Thompson and Cole Thompson
Kayla Klossner-Thompson and Cole Thompson
Kayla Klossner-Thompson and Cole Thompson attended the same high school, but their friendship didn't start until they met at S&T…