Ruth (Farrar) met Richard Kinsey on the steps of his fraternity, Phi Kappa Theta in 2011. Ruth grew up in Rolla and worked at the Tater Patch where they had mutual friends. They remained friends for five years and only started dating after Richard graduated with a bachelor's degree in architectural engineering and moved to St. Louis. The couple was married in 2019.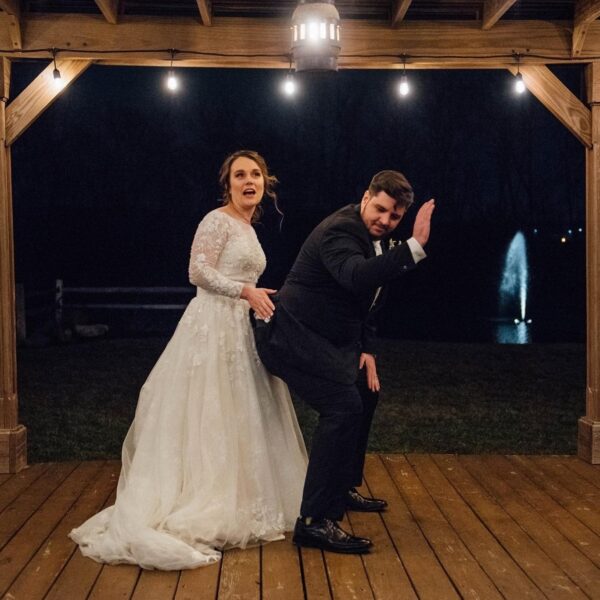 Some of his favorite campus memories include going to St. Pat's events together and hanging out at his fraternity house.
"Having that time in your life in common is so special in your wedding planning," he says. "Lots of old friends in common and fun traditions to keep. Plus, Grotto mug replicas make for great groomsmen or bridesmaid presents!"
Today Richard works as a project engineer at Green Street Building Group on the "Union at the Grove" development in the Forest Park Southeast neighborhood in St. Louis.
Their relationship advice?
Share your story! Fill out the form below to share your fondest memory or anecdote of S&T. If you'd prefer not typing, you can also share by phone at 833-646-3715 (833-Miner150).
Amanda (Kay Hansen) and Chris Byrd
Amanda (Kay Hansen) and Chris Byrd
It was a fire drill at TJ Residence Hall in September 1999 that first brought Amanda (Kay Hansen) and Chris…