Taylor Husman and Tyler Recker met on the patio of Kappa Sigma fraternity on their second night at S&T in 2014. Tyler had been helping Chi Omega with recruitment by being a practice "potential new member" and was still wearing his name tag from that event.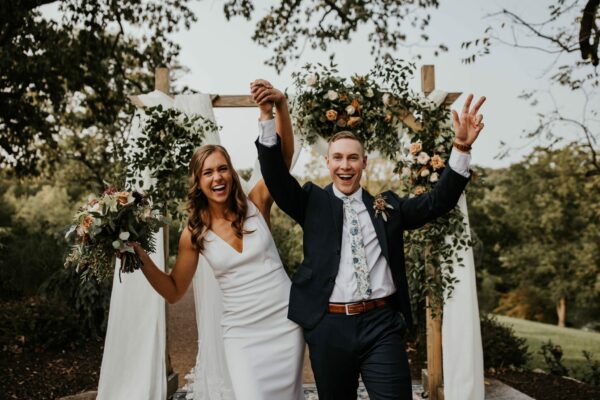 Married in September 2020, the pair shared many memorable campus moments together, including during St. Pat's Follies at the Puck.
"We did the challenge of how many garters he could fit on my leg," she says. "We didn't win, but it was a lot of fun."
The couple earned their bachelor's degrees in 2018: Taylor's in civil engineering and Tyler's in mechanical engineering.
"My parents met at Rolla too, so it's fun to say we both met our husbands and wives at Rolla," she says.
Their relationship advice?
Share your story! Fill out the form below to share your fondest memory or anecdote of S&T. If you'd prefer not typing, you can also share by phone at 833-646-3715 (833-Miner150).