Madison (Moore) and Scottie Thomas attended the same high school, and even took a French class together, but they didn't become a couple until his freshman year at S&T. While students at S&T, both spent a lot of time in the Havener Center and served on the Student Council at Missouri S&T. In fact, both would eventually serve terms as president of the student body, with Scottie in 2017-18 and Madison in 2018-19. They married in 2019.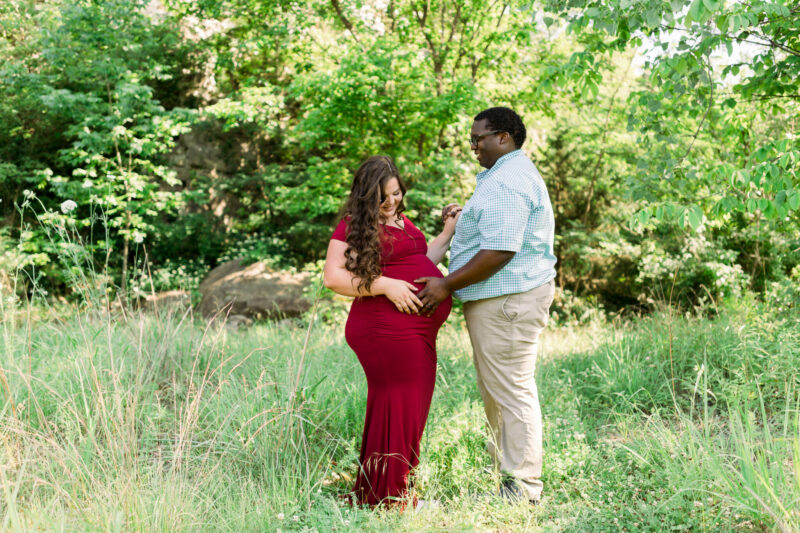 "We worked on a lot of campus improvement projects together, like renovating the fitness center," she says. "We also enjoyed attending a variety of SUB events, and got to meet Lil' Dicky together when he came to S&T. Other highlights include attending the St. Pat's Coterie Ball, being knight and queen candidates together, and of course, every Best Ever St Pat's!"
Even their engagement happened in the Havener Center.
"Scottie arranged for my friends to take me around Rolla to get my hair and nails done and shop for a cute outfit," she recalls. "Then they took me to the Havener Center. I had no idea what it was all for. He had invited all of our friends and family and they were all there waiting for me. He created an aisle of flowers and photos of the two of us across the atrium where he was waiting for me."
Their advice to other couples?
Madison is a 2019 architectural engineering graduate, and Scottie is a 2018 chemical engineering graduate.
Share your story! Fill out the form below to share your fondest memory or anecdote of S&T. If you'd prefer not typing, you can also share by phone at 833-646-3715 (833-Miner150).
Stonehenge, 'tis a magic place…'
Stonehenge, 'tis a magic place…'
When the band Spinal Tap sang of Stonehenge as a "magic place … where the moon doth rise with a…