When Abby (LaPreze) and Jeremy Morris first met as members of the 2007 Chancellor's Leadership Academy (CLA), they didn't realize that they actually lived next door to each other. Jeremy lived in the Sigma Pi Fraternity house and Abby lived in the Zeta Tau Alpha Sorority House on 12th Street.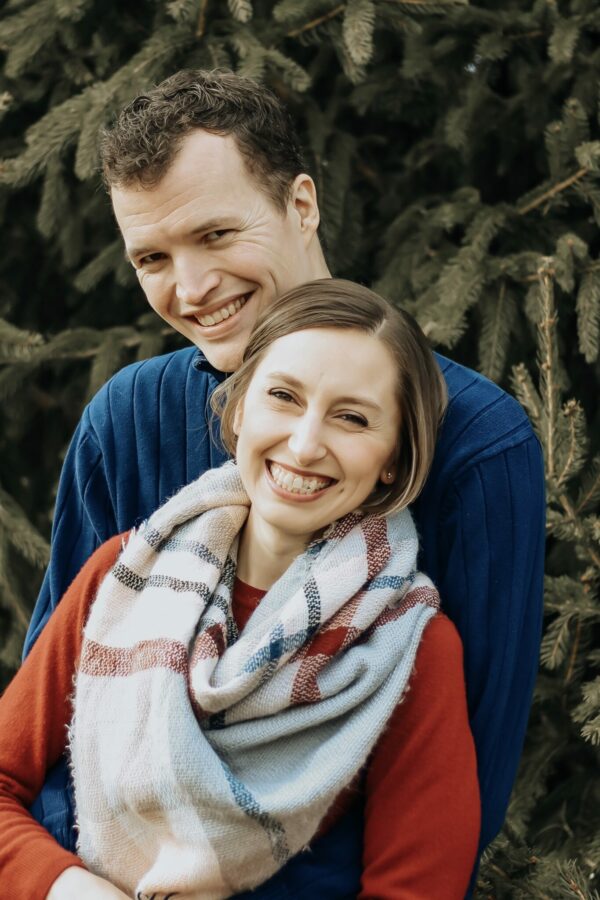 "He was one of the 'good ones,' always opening doors for the ladies and being very respectful to everyone in the group," she says. "I have always loved how thoughtful he is and how he listens and remembers everything I say!"
The two became very good friends and discovered through CLA that they had a lot in common. Their first date featured a picnic at Lions Club Park, where they watched the sunset. In 2008, the pair became advisors for the 2008 CLA class and enjoyed St. Pat's and Greek Week celebration activities every year.
"We enjoyed hearing stories from alumni who came into town, participating in the Greek Week games and St. Pat's Gonzo Games, and enjoying the St. Pat's parade through downtown Rolla," says Abby. The pair both earned bachelor's degrees from S&T in 2010, Abby in Mechanical Engineering and Jeremy in Ceramic Engineering.
Today they both work for General Motors at the Fairfax Assembly Plant in Kansas City, Kan. Abby is a quality engineer, focusing on quality support for the door line assembly process. Jeremy is a die maintenance engineer for the stamping department, and oversees all engineering changes and maintenance for the stamping dies that create sheet metal parts for the Chevrolet Malibu and Cadillac XT4 produced at the facility.
When the couple married in 2011, all but one person in their wedding party was a current or future S&T graduate and a member of either Zeta Tau Alpha sorority or Sigma Pi fraternity. (Although Abby's sister, Emily (LaPreze), was still in high school at the time of the wedding, Emily went on to join Zeta Tau Alpha sorority and earn her bachelor's degree in civil engineering in 2018. Emily married Drew Pfyl, who was involved in Greek life as well and earned his bachelor's degree in mechanical engineering in 2018.)
"We have been back for almost every Homecoming for Greek life events, and I cheer on the Alumni Cheerleading Squad for the football game," she says. "We just adopted our beautiful daughter this past October, and we are very much looking forward to showing her all of our favorite spots on campus and around town."
Their relationship advice?
Share your story! Fill out the form below to share your fondest memory or anecdote of S&T. If you'd prefer not typing, you can also share by phone at 833-646-3715 (833-Miner150).
One man's WWII timeline
One man's WWII timeline
Jesse Bowen, EE'49, joined the Army during peacetime and was a radio operator for B-10 bombers. Immediately after Pearl Harbor…