Katie (Thompson), a member of Zeta Tau Alpha, and Dan Aiken, a member of Sigma Pi, were living next door to each other for two years before they ever met.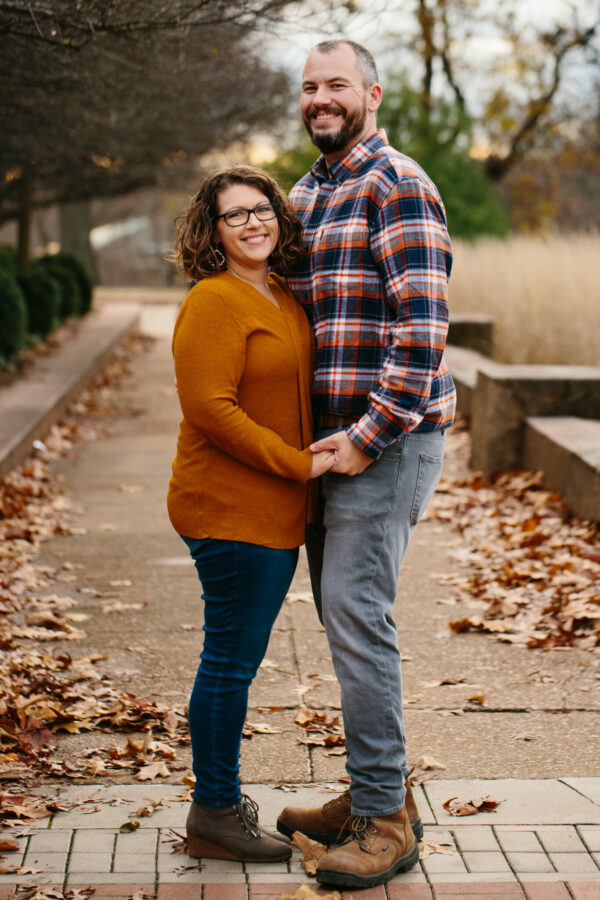 "He was dating someone from another school, and I was at his house because I was interested in one of his fraternity brothers," she says. "One of his fraternity brothers had helped me move my belongings up to my room the week before school started in August 2003. My sorority sister and I decided after we unpacked we would go hang out at their house."
When Katie was introduced to Dan, she remembers thinking right away that he was cute, funny, and someone she wanted to get to know and hang out with.
"I knew after that first day of meeting him that he was someone I wanted in my life, no matter if it was as a friend or something else," she adds. "We absolutely love that we have the shared Rolla experience, and we can look back at our college years and have each other in most of our memories."
In 2006, Katie earned a bachelor's degree in electrical engineering and Dan earned a bachelor's degree in ceramic engineering.
"I love that he is an engineer. We think so similarly about so many things," she says. "It helps to be married to someone who approaches problems like we do."
One of their favorite campus experiences didn't happen until after they graduated. In March 2008, the couple attended the 100th annual Best Ever St. Pat's celebration, where Dan had made plans to officially propose. Although they had been discussing the possibility of marriage, there had not yet been an official proposal.
"He planned the event with one of my sorority sisters that we were going to have one of our rituals to congratulate one of our other sisters who had gotten engaged," she says. "When time came for her to tell everyone she was engaged, Dan walked through the door carrying a small white box and got down on one knee and proposed. I, of course, was crying, shaking and completely shocked."
The pair married in December 2008. Today Katie works for Wi-Skies doing roadway lighting and electrical design. Dan works as a business architect in the production technology systems area for Fiserv.
Their relationship advice?
Share your story! Fill out the form below to share your fondest memory or anecdote of S&T. If you'd prefer not typing, you can also share by phone at 833-646-3715 (833-Miner150).
One man's WWII timeline
One man's WWII timeline
Jesse Bowen, EE'49, joined the Army during peacetime and was a radio operator for B-10 bombers. Immediately after Pearl Harbor…