Elizabeth and Teddy Caputa-Hatley met on the second day of Opening Week in 2015 in Butler-Carlton Civil Engineering Hall. Elizabeth was waiting outside of the building's lecture hall, feeling alone and nervous about meeting new people and making friends.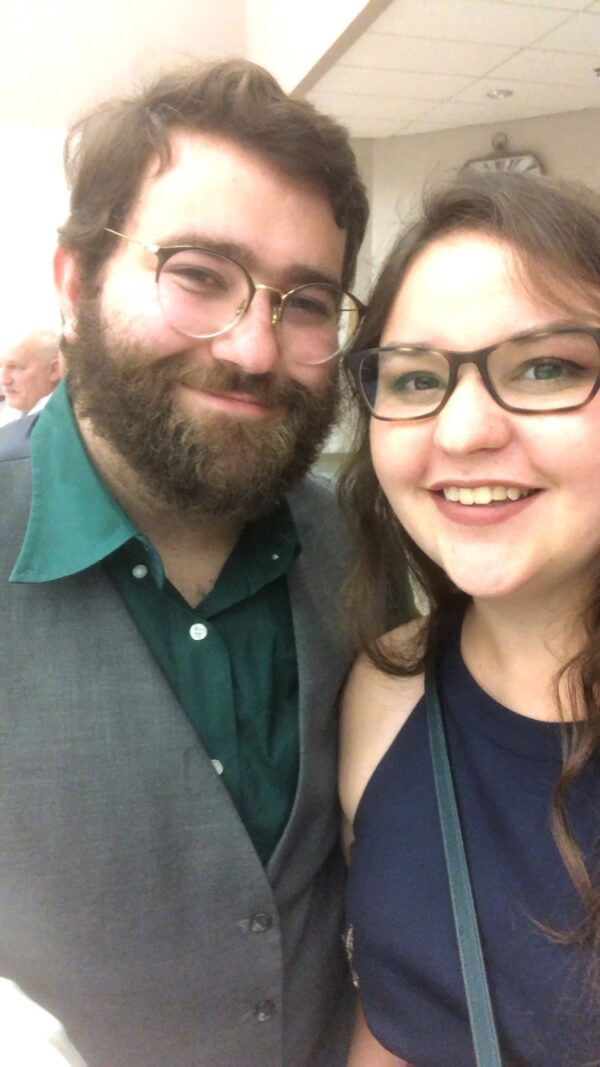 "Teddy walked up to the hall and was wearing some of his crazy socks hiked up over his boots," she says. "I asked him what his socks meant, and we began to talk."
The two saw each other every day for the rest of that week, and explored the town and campus together. They had their first official date in September at Alex's Pizza, and they've been together ever since.
One of their favorite shared campus experiences was spending long nights together in the theater's scene shop.
"Teddy was very invested in the theater, even though he was a metallurgy student," she says. "He always had some project going, and I would often join him for homework as he worked late into the night."
The pair married in July 2019, and Elizabeth earned bachelor's degrees in English and physics in 2020.
Their relationship advice?
Share your story! Fill out the form below to share your fondest memory or anecdote of S&T. If you'd prefer not typing, you can also share by phone at 833-646-3715 (833-Miner150).
Hilary (Kuehn) and Christopher Zerr
Hilary (Kuehn) and Christopher Zerr
Hilary (Kuehn) was living in the Residential College in August 2006 when her roommate, Emilie, took her to a party…