Gwen (Ingram) and Chase Davis, who both earned their bachelor's degree in ceramic engineering from S&T, met after participating in the Christian Campus Fellowship's fall float trip in 2015.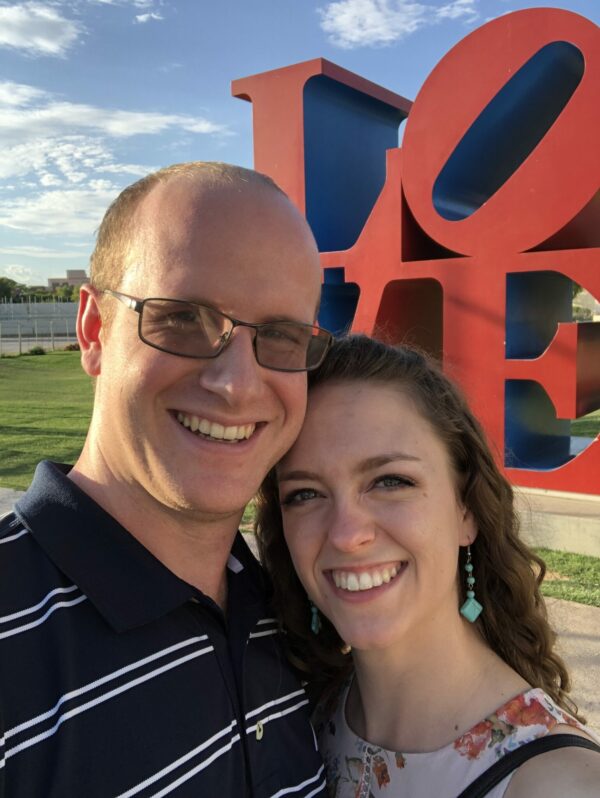 "At the end of the weekend, a group of us who all lived in the TJ dorms exchanged numbers and started meeting up for meals," she says. "One-by-one, the other people in the group stopped showing up, and before long it was only the two of us."
After spending time together that semester as friends, the two became a couple the following spring. One of their favorite shared campus experiences was being members and stunt instructors of Aerial Swing Dance Club.
In May 2019, the pair married at Chase's home church in Tulsa, Okla., one week after Gwen graduated from S&T.
"Lots of our Rolla friends made the trip out to celebrate with us," she says. "I then moved to Phoenix, Ariz., where Chase had been living and working ever since he graduated the year before."
Today Gwen works as a process engineer at Intel and Chase previously worked as a process engineer at Heraeus.
Their relationship advice?
Share your story! Fill out the form below to share your fondest memory or anecdote of S&T. If you'd prefer not typing, you can also share by phone at 833-646-3715 (833-Miner150).
Laying a foundation
Laying a foundation
The Hasselmann Alumni House wouldn't exist without the involvement of Matt Coco, a 1966 civil engineering graduate – even the…