Hilary (Kuehn) was living in the Residential College in August 2006 when her roommate, Emilie, took her to a party at the Pi Kappa Alpha fraternity house and introduced her to Christopher Zerr. They spent the evening talking and became Facebook friends.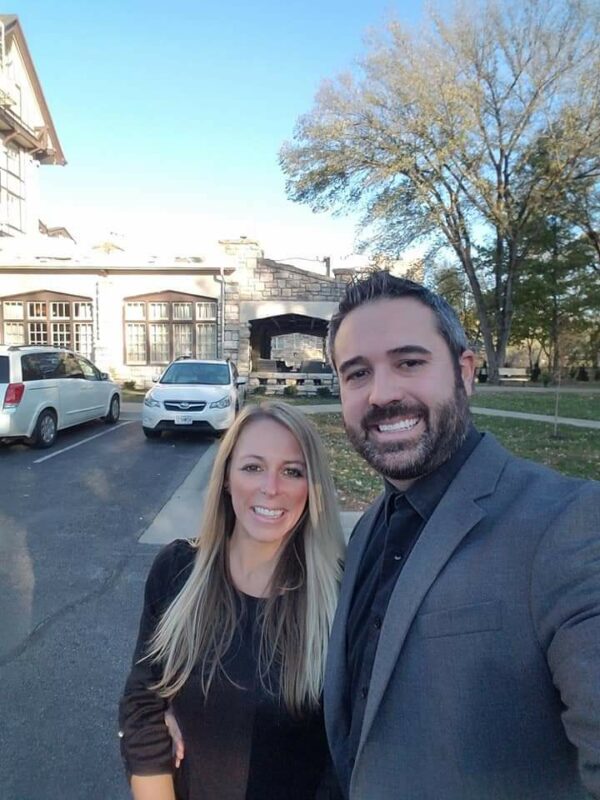 "I am a member of Chi Omega and Chris is a member of Pi Kappa Alpha," says Hilary. "We loved our S&T experience together, but we are also very happy we had our own Greek involvement on campus."
As students, Hilary and Christopher enjoyed taking walks around campus together but say some of their best memories are from the St. Pat's concerts and events.
Christopher earned a bachelor's degree in civil engineering in 2008. Hilary earned bachelor's degrees in architectural engineering and civil engineering in 2011. The couple married in May 2014.
Today Chris is a project manager at Black & Veatch and Hilary is a partner at Davidson Architecture & Engineering.
Their relationship advice?
Share your story! Fill out the form below to share your fondest memory or anecdote of S&T. If you'd prefer not typing, you can also share by phone at 833-646-3715 (833-Miner150).
Jack Carney on the 2008 name change
Jack Carney on the 2008 name change
John F. "Jack" Carney, who served as chancellor at S&T between 2005 and 2011, explains his reasons for...