Jacquelyn (Stroble) and Robert Nagel met in 2005 during their first semester as graduate students.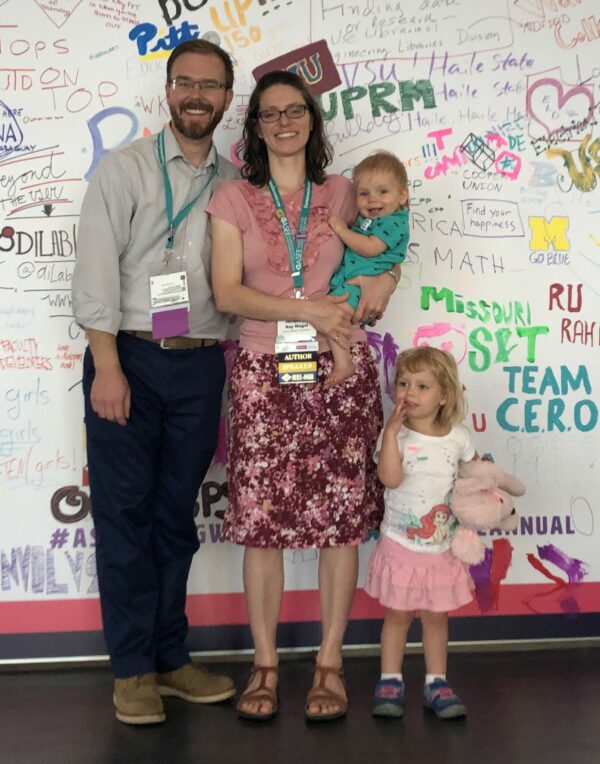 "We both took the same class and became study partners," she says.
Jacquelyn earned a bachelor's degree in electrical engineering in 2005 and a master's degree in manufacturing engineering in 2007. Robert earned a master's degree in mechanical engineering in 2006. The couple married in 2009.
"Robert proposed while we were looking up at the stars next to the Puck," she adds.
Today they are both associate professors of engineering at James Madison University.
Share your story! Fill out the form below to share your fondest memory or anecdote of S&T. If you'd prefer not typing, you can also share by phone at 833-646-3715 (833-Miner150).
Raíssa Sousa and Welenton Webler
Raíssa Sousa and Welenton Webler
Raíssa Sousa and Welenton Webler were both exchange students from Brazil when they met in August 2015. "We didn't know…