Jenna (Freese) and Aaron Wundrack met in the mining engineering department in 2013, where they were both pursuing bachelor's degrees in mining engineering.
"We would see each other walking to and from Miner Village as acquaintances but never really talked until we had classes together and mutual friends," says Jenna, who graduated in 2015.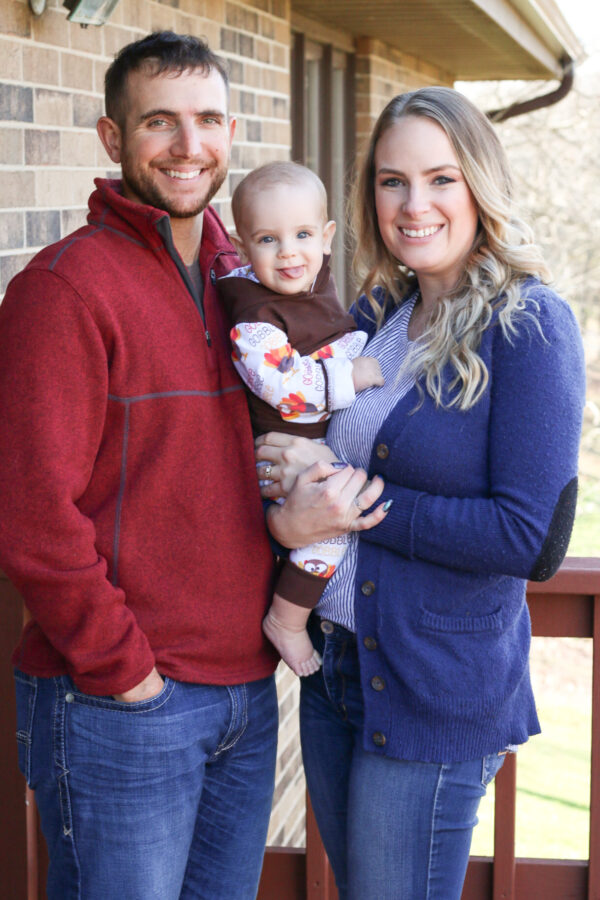 After a few years, their friendship blossomed into a relationship. The two would spend late nights with each other and friends on senior projects in McNutt Hall's computer lab as they used Surpac to design optimal pits. Whether it was supporting the Mucking Team, or spending time out at the Experimental Mine, the pair had many shared campus experiences.
"Aaron and I enjoyed our time, friends, teachers and colleagues we met at Rolla," she says. "Many of them we continue to have a relationship with in industry as well as our personal lives. It was a great experience."
Aaron earned his bachelor's degree in 2014, then stayed to pursue his master's degree in explosives engineering, which he completed in 2015. He is a fourth-generation Miner, and his great grandfather Jefferson Miles taught at the university.
"He stayed for his master's while I finished my degree, and when I finished we moved to West Virginia for my first job while he finished up his master's," she says. "We have since been married and moved home to Missouri."
Today, Jenna is a production engineer in the safety department at Conco Companies. They have a 10-month-old son named Tucker.
Their relationship advice?
Share your story! Fill out the form below to share your fondest memory or anecdote of S&T. If you'd prefer not typing, you can also share by phone at 833-646-3715 (833-Miner150).
Amanda (Gealy) and Logan Meyer
Amanda (Gealy) and Logan Meyer
Amanda (Gealy) and Logan Meyer met through mutual friends during St. Pat's in 2010. Amanda earned bachelor's and master's degrees…