Kirstin Rigger and Holden McComb were freshmen living in TJ Hall when they met in 2015. Holden, who lived on the floor below Kirstin, would often help her with her chemistry assignments.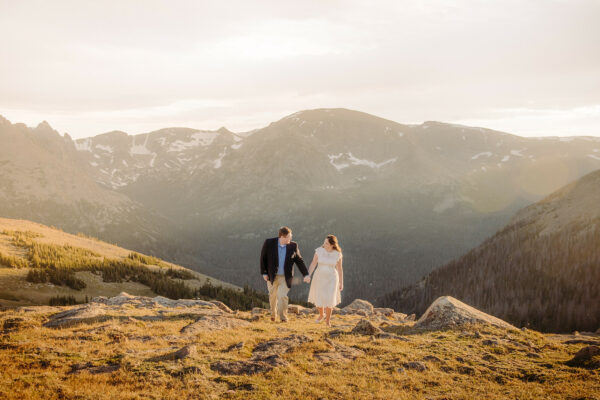 "We were just casual acquaintances, but I had a huge crush on him," she says. "I convinced a mutual friend to invite him to a party with us right before the semester finished."
Over the summer break, they stayed in touch over Snapchat, getting to know each other over the weeks that passed. When classes resumed in that fall, the two started dating.
"Having someone there who understands your struggles and loves and supports you through those finals week all-nighters," she says when asked about a favorite campus experience. "It seems small, but those little study sessions in the library are a nice way to spend time together and calm the nerves."
Kirstin says there are lots of date ideas around Rolla that don't involve parties.
"Check out local cave tours, national parks, restaurants in surrounding towns, drive-in theaters, etc.," she says.
In 2018, they both graduated with bachelor's degrees: Kirstin's in math and Holden's in mining engineering. In July 2020, they eloped to Estes Park, Colo.
Today Holden works for Buildex as an assistant plant manager and Kirstin works for Engaged Financial as an auditing specialist.
Their relationship advice?
Share your story! Fill out the form below to share your fondest memory or anecdote of S&T. If you'd prefer not typing, you can also share by phone at 833-646-3715 (833-Miner150).