Jennifer (Hoffman) and Terrence Sison attended the same high school but didn't know each other until they met at S&T in 2006.
Active members of Engineers Without Borders, they both went to Bolivia in 2007 but worked on two separate project locations. Terrence worked up in the mountains, and Jennifer worked on a project in the rainforest.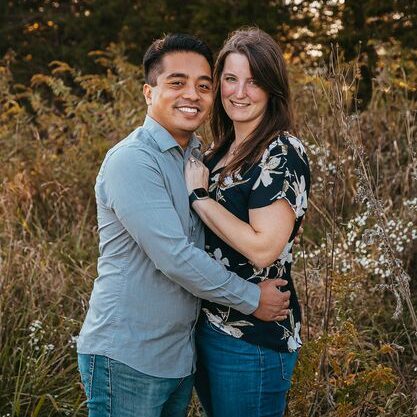 After that trip, Terrence graduated with a bachelor's degree in engineering management.
"I went on to travel four more times and was president of EWB my senior year," Jennifer says. "Over the years, we kept running into each other at EWB events that I helped work like the 5K Run for Water fundraiser in St. Louis."
The couple actually didn't realize they were on the same flight together back in 2007 until EWB advisor Richard Stephenson sent them a picture of them together after their wedding.
Their first date happened after Jennifer earned a bachelor's degree in aerospace engineering in 2011.
"Terrence took me skydiving on our first date, and we were married the next year," she says. "Now we have three kids and both work at Boeing in St. Louis."
Jennifer works as manager of the F-15 and T-7 aircraft structural integrity program and Terrence works as a project engineer supporting the F-18 mission systems.
Their relationship advice?
Share your story! Fill out the form below to share your fondest memory or anecdote of S&T. If you'd prefer not typing, you can also share by phone at 833-646-3715 (833-Miner150).
Amanda (Kay Hansen) and Chris Byrd
Amanda (Kay Hansen) and Chris Byrd
It was a fire drill at TJ Residence Hall in September 1999 that first brought Amanda (Kay Hansen) and Chris…