Makayla (Appel) and Sebastian Klesing met through the Air Force ROTC program during the fall 2015 semester.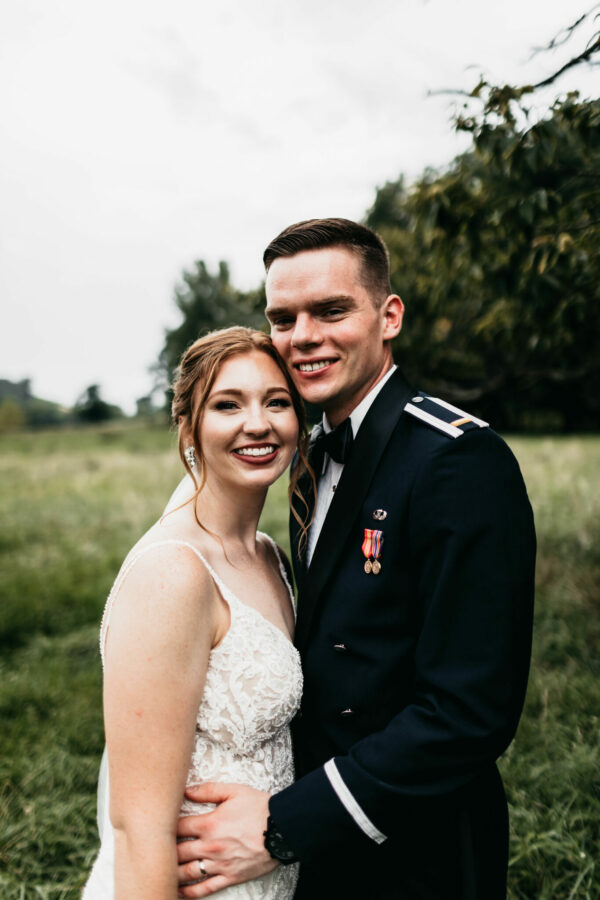 "We were acquaintances and shared some mutual friends," she says. "Fast forward to Fall 2017 and we were kind of set up by our mutual friends. Sebastian ended up asking me out on a date, and we went to dinner at Los Arcos."
As students, the couple enjoyed spending time together in the library where they would study for exams and do homework.
"We both definitely enjoyed our time in the library more when we were together," she says.
Sebastian earned a bachelor's degree in aerospace engineering in 2018 and Makayla earned a bachelor's degree in mechanical engineering the following year. The couple married in August 2020.
"We are both so thankful that we found each other during our time at Missouri S&T," she says. "Our relationship started when we both least expected it, and we are forever grateful that S&T brought us together."
Today both Makayla and Sebastian work for the U.S. Air Force as a logistics readiness officer and a pilot, respectively.
Their relationship advice?
Share your story! Fill out the form below to share your fondest memory or anecdote of S&T. If you'd prefer not typing, you can also share by phone at 833-646-3715 (833-Miner150).
Mary (Hilton) and Mike McEvilly
Mary (Hilton) and Mike McEvilly
Mary (Hilton) and Mike McEvilly met in August 1978 at a Tau Kappa Epsilon fraternity party. As students, the two…