Leah (Rechner) and Matt Lenzner met during their first week on campus as freshmen in August 2001. Leah's friend started dating Matt's roommate, and the two became good friends.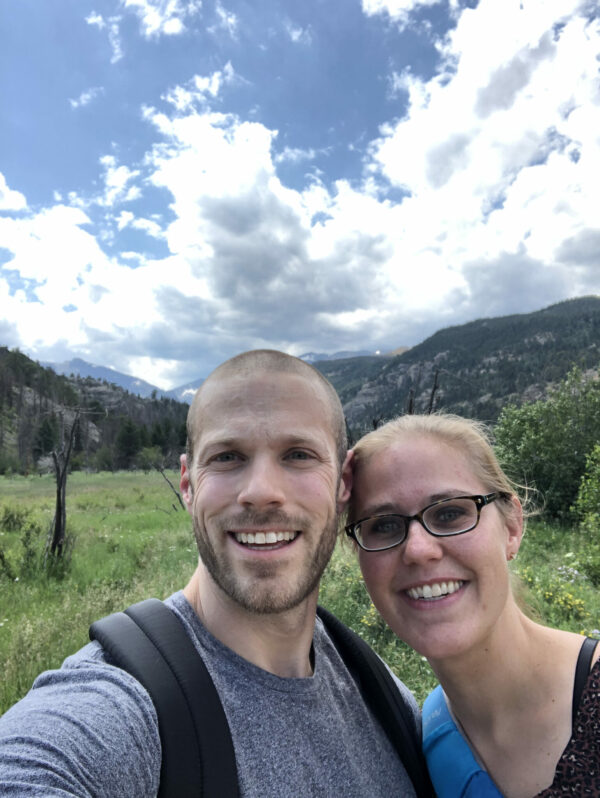 "We both lived in TJ," she says. "We hung out in the same group of friends for more than a year before we started dating. We had so many fun times hanging out at Lambda Chi, especially after our first date, which was to one of their formals."
Leah earned bachelor's and master's degrees in mechanical engineering in 2005 and 2007, respectively. Matt earned a bachelor's degree in chemical engineering in 2005. The couple married in May 2008.
"We had so much fun at Rolla and made amazing friends, especially our brothers and sisters at Chi Omega and Lambda Chi," she adds.
Today Leah works as a structural analyst engineer specializing in finite element modeling for Boeing in St. Louis. Matt took early retirement and is a stay-at-home dad.
Their relationship advice?
Share your story! Fill out the form below to share your fondest memory or anecdote of S&T. If you'd prefer not typing, you can also share by phone at 833-646-3715 (833-Miner150).